Graduate Diploma of Applied Tax Accreditation Granted


In August, the Institute was granted higher education provider status, and secured accreditation for the Graduate Diploma of Applied Tax Law. This has been a long process, which required significant investments of time and energy by volunteer members of the Education Examinations and Quality Assurance Board, particularly the Chair, Professor Dale Pinto, CTA, the Education Advisory Board, chaired by Wayne Healy, CTA, and by the General Manager Education, Ruth Ferraro. I would like to congratulate them on this achievement. Registration is critical for a number of reasons, including to ensure that the CTA program continues to be recognised by other professional bodies (such as the Chartered Accountants ANZ).


The accreditation of the course also recognises the high quality of our CTA program. We believe that completion of the CTA program will soon become an essential step in the career of all who aspire to join the tax profession. Accreditation is an important step in achieving this goal.


States Taxation Conference


On 24 and 25 July, I attended the annual States Taxation Conference in Hobart. This conference is unique in that it is organised by The Tax Institute in conjunction with the State Revenue Offices of each state and territory (eight altogether). The papers were of a very high quality and a highlight is the opportunity to mix with senior staff from the State Revenue Officers, including the Commissioners themselves.


It was pleasing that the State Commissioners agreed to co-organise next year's conference
with the Institute, with the venue to be announced in the near future.


Financial planners


Last month, I indicated that The Tax Institute is continuing to press the government to require financial planners to meet appropriate tax education and experience requirements. It is starting to look inevitable that financial planners will be subject to significantly more stringent financial advising educational requirements. This week, AMP announced that it would require all of its financial planners to meet higher educational requirements. Within hours of AMP's announcement, Westpac said that it would meet the same benchmark. It can only be a matter of time before the other banks follow suit. Time should therefore vindicate the Institute's stance on this issue.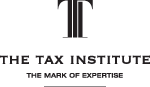 Michael
Flynn CTA is President of the National Council at
The Tax Institute
.

The Tax Institute
is Australia's leading professional association in tax. Its 13,000
members include tax agents, accountants and lawyers as well as tax
practitioners in corporations, government and academia.