Nominations are open for The Tax Institute's 2015 Tax Adviser of the Year Awards.


Designed to recognise the profession's highest achievers, the awards continue the Institute's commitment to honouring the best and brightest professionals in the tax profession.


If you believe these awards resonate with you, or a colleague or employer of yours, this is your chance to be recognised by the industry's leading tax luminaries.
Nominations close 09 December 2014
Nominate yourself, a colleague or industry peer in one of four award categories:
•

Emerging Tax Star Award
•

Tax Adviser of the Year – SME
•

Tax Adviser of the Year – Corporate
•

Chartered Tax Adviser of the Year
The awards will be judged by senior tax practitioners according to a set of criteria for each category and will be presented at an official awards ceremony at our
National Convention
on the Gold Coast in March 2015.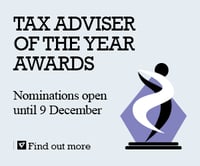 To learn more about the Tax Adviser of the Year awards, find out how to nominate, view previous winner's profiles or learn about the categories, please visit our website.