This month,
the Institute's President, Michael Flynn, discusses recent changes to the
Institute's committee structure and the impact of the federal Budget on tax
advisers.

The
Institute takes pride in the expertise of its members. Our technical committees
have long been the mechanism by which we draw on the collective strength and
depth of our membership base to advocate for tax reform.
While our
dedicated Tax Policy and Advocacy team, led by Senior Tax Counsel Robert
Jeremenko, CTA, carries out the policy and advocacy activities of The Tax
Institute, their work is greatly supported by our technical committees which
are comprised of Tax Institute members, and the quality of our contributions to
various consultations is largely due to this external member input. Their
contributions also ensure that member concerns with tax law and administration
resulting from day-to-day practice are represented at the highest levels.

Changes in the committee structure
Last year, we decided to revamp our technical
committee structure. The revamp coincided with the ATO implementing a new
consultative model, but the main object of the changes is to ensure that as
many Tax Institute members as possible are given the opportunity to participate
in our policy and advocacy activities. The new technical committee structure
comprises:
large business (large business and international issues);

FBT;

GST;

dispute resolution;

superannuation;

not-for-profit; and

technical resource (SME and tax practitioner issues, as well as all issues not covered by one of the above committees).
The new committee structure aligns with the ATO
consultative model.

The refreshed committee structure has given
members who were not previously on these committees an opportunity to become
involved and contribute. We have been overwhelmed by the response of the
membership to our call for expressions of interest for each of the committees,
and the calibre of the nominees has been outstanding. Members of the specific
committees have been chosen based on their relevant expertise and ability to
contribute.
We will also convene special-purpose subcommittees
and working groups covering key issues as the need arises. One such committee
will be a tax reform committee which will contribute to a submission on the
government's proposed white paper on tax reform.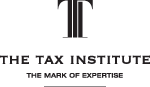 Michael Flynn CTA is President of the National Council at The Tax Institute.

The Tax Institute is Australia's leading professional association in tax. Its 13,000 members include tax agents, accountants and lawyers as well as tax practitioners in corporations, government and academia.