"Always remember when dealing with clients — never be complacent with your smaller clients."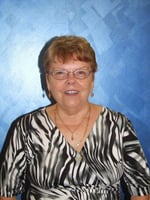 Vita Gustafson, CTA
Name
Vita Gustafson, CTA
Company
Vita Gustafson & Associates
State
Northern Territory
Member since
1986
Areas of specialty
General taxation and SMSF advice to individuals, small and medium enterprises.
Why are you a member of The Tax Institute?
I am a member of The Tax Institute to keep abreast of the latest ATO developments and legislation. We also get an enormous amount of support in Darwin, particularly from Institute staff in South Australia, who regularly provide seminars and offer incentives for us to travel interstate to attend conferences etc.
How is your membership beneficial to your practice and clients?
Being aligned with such a premier institution instils confidence in our clients. We can demonstrate to our client base that we are part of a dynamic and proactive association, and they in turn feel confident when they know that we have access to the highest level of taxation resources to reinforce our advice to them.
How did you end up in tax?
I was running our family-owned tourist resort here in Darwin, and found that I needed to know more and more about the legalities surrounding our tax situation. The more I learned, the more interested I became. When Cyclone Tracy wiped out our business, I decided to study taxation which, after working for some major Darwin firms, eventually led to me opening my own practice. I believe that I opened the first female-owned accounting firm in the Northern Territory, and the first accounting firm in Palmerston.
What are the challenges for tax practitioners this year?
Keeping up with the changing income tax legislation always presents a huge challenge. For those of us who advise in the SMSF sector, I feel that the impact of the future of financial advice reforms and licencing requirements are going to be particularly challenging.
Most memorable career moment to date
Growing my business to the thriving successful practice it has become today. I am fortunate to have found two partners who share my goals and ethics. Together, we have proved to be a very dynamic team.
How do you relax?
Travel, travel and more travel! Planning the next travel adventure gives me an incentive to work harder to reap the rewards of my toil. When I'm at home, I enjoy the ballet (on the few occasions we get to see it up here), catching up with friends, and tending to my "balcony garden".
Advice to those entering the profession
Always remember when dealing with clients — never be complacent with your smaller clients. It has been proven to me over and over again that "big can become little, and little can become big"!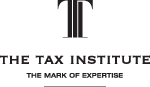 The Tax Institute is Australia's leading professional association in tax. Its 13,000 members include tax agents, accountants and lawyers as well as tax practitioners in corporations, government and academia.