In this month's column, the Institute's new president, Michael Flynn, looks ahead at some of the key objectives for 2014, as well as likely developments in tax following the determination of the future of a multitude of unenacted tax measures in late 2013.
I am excited to be writing my first president's column and looking forward to the year ahead.
On behalf of all our members, I congratulate Steve Westaway for his hard work and leadership during 2013. Steve was totally committed to the Institute during his year as president, and I was particularly impressed with the time and energy he contributed to assisting the Tax Policy team in preparing submissions and consulting with the ATO and government. Steve steps down from National Council, where his experience and wisdom will be sorely missed, but has told me he is happy to be called upon if we need his help.
Your National Councillors for 2014 are:
Michael Flynn: President
Stephen Healey: Vice-President, Chair, National Technical Committee
Matthew Pawson: Treasurer
Arthur Athanasiou: Chair, National Membership and Services Committee
Tracey Rens: Chair, National Education Committee
Tim Neilson: Deputy Chair, National Technical Committee
Graeme Cooper: Member, Education Examination and Quality Assurance Board
Stephen Heath: Deputy Chair, National Education Committee
Wayne Healy: Member, Education Advisory Board
Peter Godber
Four key objectives for National Council this year will be:
ensuring that the Institute's education program remains relevant to the tax profession. Many tax professionals no longer rely on attending face-to-face seminars and conferences to update their knowledge. In order to remain relevant, the Institute needs to tailor both the content and method of delivery to meet the needs of the tax profession;
improving awareness of the CTA qualification;
continuing the growth of the Structured Education Program; and
ensuring that the Institute continues to offer our members opportunities to participate in the Institute's activities. I particularly want to encourage members who are interested in participating in technical committees. We will be adopting a new structure for our technical committees in 2014 which is designed to facilitate member participation.
Find out more next week in part 2 of my president's column.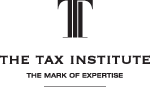 Michael Flynn CTA is President of the National Council at The Tax Institute.
The Tax Institute is Australia's leading professional association in tax. Its 13,000 members include tax agents, accountants and lawyers as well as tax practitioners in corporations, government and academia.