This series of articles – once a month for 2014 – are designed to help you get the most out of your membership. In addition to the well renowned Taxation in Australia journal, our members receive an extensive list of resources and benefits to help them in their careers.
Paper of the Month
Did you know that The Tax Institute holds over 350 CPD events each year?
Just think of how many sessions and presentations that equates to. Each presentation – and accompanying paper – covers a different topic and designed to bring its audience up-to-date with the latest tax law or update.
Well fortunately these excellent materials are not wasted. They are all upload to our extensive Tax Knowledge eXchange research service (well over 65,000 records and counting!) for subscribers and one technical paper is selected each month for free to members.
Have you read this month's?
Stay up to date
The Paper of Month is advertised each month in our TaxVine Newsletter and on the home page of our website. To access your copy, simply log in to the website using your username and password, and download the PDF.
Used in conjunction with our journals and newsletters, the Paper of the Month is offered as another way for tax professionals – like yourself – to get coverage of the latest in tax policy. It's an excellent resources to collect, collate and circulate with your team.
Need assistance? Call our membership team on +61 2 8223 0060.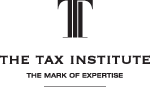 The Tax Institute is Australia's leading professional association in tax. Its 13,000 members include tax agents, accountants and lawyers as well as tax practitioners in corporations, government and academia.