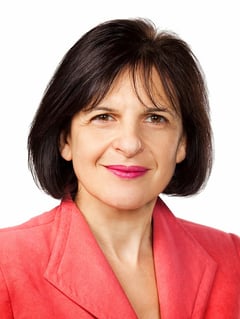 We sit down with Antoinette Elias, CTA from EY to chat about the session she'll be presenting at the upcoming Financial Services Taxation Conference in February 2014 on the Gold Coast.
Antoinette is the Oceania Asset Management Sector Leader at EY and a Tax Partner advising clients in the FS industry. She has 29 years of experience as a tax advisor, has been affiliated with The Tax Institute for over 25 years and is married with 3 children aged 19, 24 and 26.
What does the Financial Services Taxation Conference mean to you, and more broadly, to the tax industry?
It's the pre-eminent conference for tax professionals and practitioners in the Financial Services Industry.
What is the topic that you are presenting at the Financial Services Taxation Conference?
Tax Deferred Distributions.
What can attendees expect to learn from your session?
The latest developments in relation to the taxation implications of making tax deferred distributions.
What new or hot topics will you cover?
The industry's view and the ATO's view on the treatment of tax deferred distributions.
How will attending your session help delegates help their clients?
The session will cover a technical analysis of the relevant rules, as well as cover the practical issues.
What do you like to do when you're not knee-deep in tax?
Catching up with family and friends. Enjoying my rose garden. Shopping.

The 2014 Financial Services Taxation Conference is the flagship event in the financial services taxation calendar and attracts practitioners and in-house tax advisers from across Australia to discuss current issues within the financial services area.