Following a five week long Federal Election campaign, the Coalition will soon be forming the next Government of Australia after a resounding win on 7 September.
After a long period of ad hoc changes, neglect of previous announcements and a stubborn refusal to discuss reform of taxes such as the GST, we are on the verge of a broad spectrum, all-inclusive white paper process on tax reform.
This week, The Tax Institute issued a media release commending the incoming Coalition government on their commitment to a meaningful and mature debate on tax reform. The media release also highlighted tax system challenges that the incoming government will need to address, such as over 100 announced but un-enacted tax measures.
We will also continue to work with the incoming government over the coming months to clarify the future of the loss carry back measure, the small business instant asset write-off and the cap on deductibility of self-education expenses.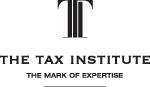 Deepti Paton, CTA is Tax Counsel of The Tax Institute.
The Tax Institute is Australia's leading professional association in tax. Its 13,000 members include tax agents, accountants and lawyers as well as tax practitioners in corporations, government and academia.