Tax Time 2013
As members would be aware, Tax Time 2013 is now well underway. For the most part, the systems seem to be functioning well from both the perspective of tax practitioners and the ATO.
Members should note that The Tax Institute meets regularly with the ATO to discuss any issues that have arisen during this very busy time for tax agents and taxpayers alike. Consequently, any concerns members may have will be brought to the attention of the people who can assist to resolve these issues. We also regularly report the latest issues so that members are aware of them - the details of the latest Tax Time 2013 issues can be found in the TaxVine newsletter.
Members are always encouraged to report to us their experiences (positive or negative) with issues relating to Tax Time 2013, even if they just seem like small hiccups, as reporting the issues and having them addressed quickly will help everyone relying on essential systems, such as the Portal, during this time. If there is something concerning you, please get in touch.
Election 2013
We are slowly seeing the tax policies of the Federal Government and Opposition come to light over the course of the election campaign. So far, we have seen promises of a company tax rate cut (in varying forms) and the possible removal of the carbon and mining taxes.
Once the parties have released all their tax policies, we will have a better picture of what the tax landscape may look like under the next government.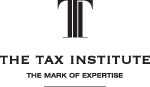 Stephanie Caredes CTA is Tax Counsel of The Tax Institute.
The Tax Institute is Australia's leading professional association in tax. Its 13,000 members include tax agents, accountants and lawyers as well as tax practitioners in corporations, government and academia.