Download a copy of four free case studies [PDF] taken from the Division 7a Handbook 2012-13 that illustrate several aspects of the operation of the Div 7A rules and possible implications.
The four case studies from the handbook cover:
loan and payment by company
payment to trust
unpaid present entitlement, and
use of company assets.
In addition, the handbook also covers the following case studies:
distributable surplus
unpaid present entitlement and the operation of TR 2010/3 and PS LA 2010/4, and
unpaid present entitlement created after end of income year.
Download the case studies [PDF], and purchase your copy of the Division 7A Handbook 2012-13 from our website today.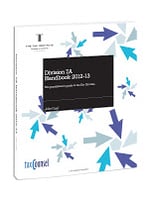 Division 7A Handbook
2012-13
John Gaal of TaxCounsel is the author of our Division 7A Handbook 2012-13.


The Tax Institute is Australia's leading professional association in tax. Its 13,000 members include tax agents, accountants and lawyers as well as tax practitioners in corporations, government and academia.