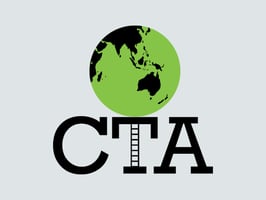 Tax payers want to know that their practitioner has the right qualifications to manage their affairs. The Chartered Tax Adviser designation is the global mark of technical excellence and professional integrity and proves that you have the skills and expertise to stand out at the forefront of the industry.
Being offered in Australia now for the first time, the Chartered Tax Adviser designation is already recognised in the UK, Europe and Ireland. Attaining the designation means joining a network of thousands of Chartered Tax Advisers worldwide and allows you to take your career to the next level.
Can you answer 'Yes' to the following questions?
Do you want to receive specialist recognition for your skills and attract new clients?
Have you completed an accounting, law or Masters of Tax degree, OR are you a CA or CPA, AND do you have 3 years' tax experience?
If so, this is your opportunity to give your professional standing the competitive edge and become a Chartered Tax Adviser (CTA).
Fast track your application
From 1 October, additional qualifying criteria will apply. Join The Tax Institute and become a Chartered Tax Adviser by applying before 30 September 2012 to fast track your application.
Visit our website for more information or call our membership centre on 02 8223 0089 to determine whether you meet the requirements.
If you do not currently qualify for CTA, we will be running dedicated CTA events around the country in November that will provide all of the information you need.

Noel
Rowland
Noel Rowland is Chief Executive Officer of The Tax Institute.
The Tax Institute is Australia's leading professional association in tax. Its 13,000 members include tax agents, accountants and lawyers as well as tax practitioners in corporations, government and academia.