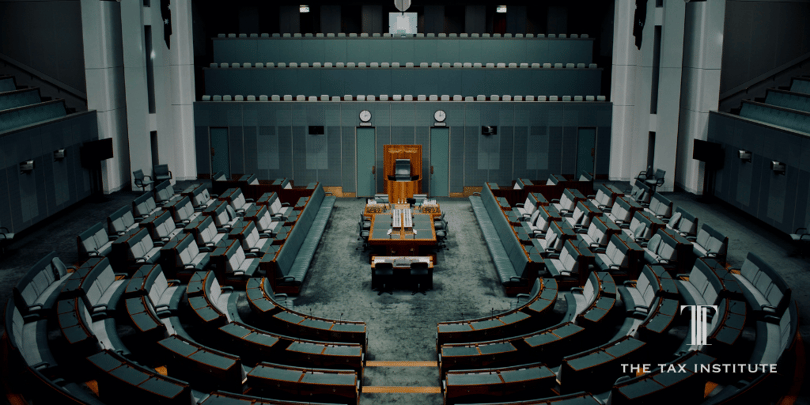 The last 18 months has been an incredibly busy time for everyone in the tax and accounting professions. Keeping up to date with changing legislation can be a challenge all of its own.
Our State of Tax Policy Report: July 2021, prepared by our Senior Advocate, Robyn Jacobson, CTA, lays out the status of key tax and superannuation legislative measures you need to know about.
If you need to keep up to date with what's happening in the world of tax, this report is an essential reference tool that saves you time and effort. It's a comprehensive breakdown of where different pieces of legislation currently are in the Parliamentary process — key reading for tax practitioners everywhere.
Download the State of Tax Policy Report: July 2021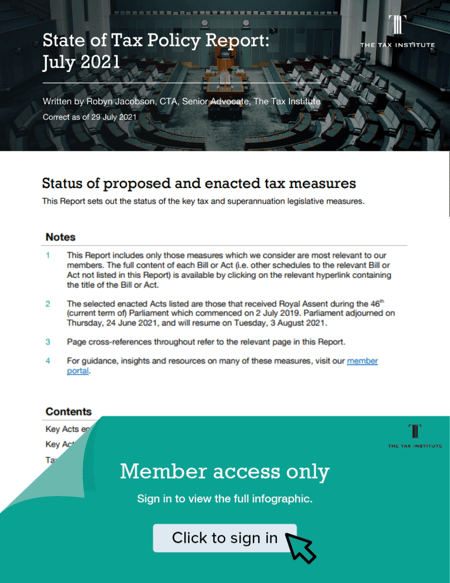 This report is a resource for The Tax Institute's members. If you'd like to become a member, to access this and leading resources like it, explore membership options today.