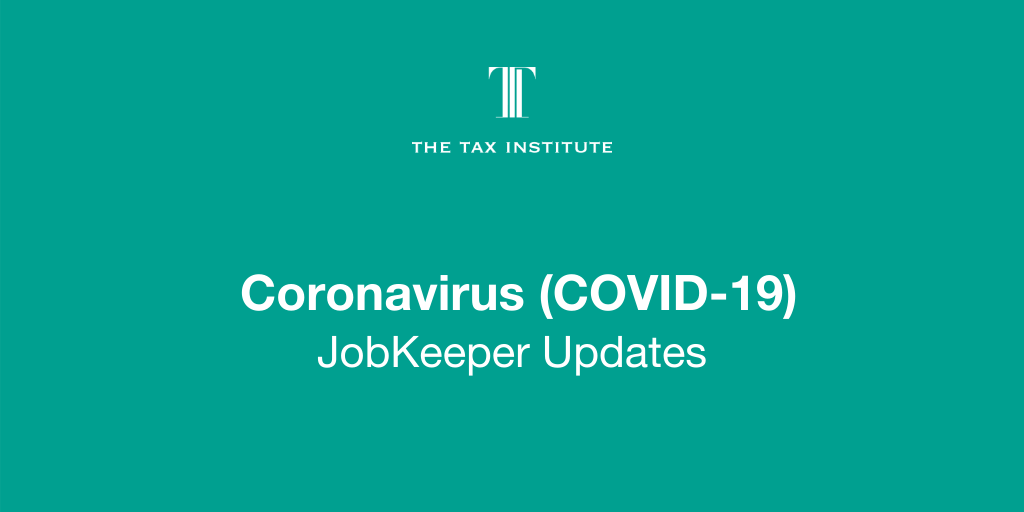 The Treasurer, the Hon Josh Frydenberg MP, has further clarified how the JobKeeper Payment scheme will apply in particular circumstances, including:
Employees employed through a special purpose service entity, rather than an operating entity
An 'alternate decline in turnover' test will be provided by the Government to test the eligibility of special purpose service entities that provide labour to group members and that have not met the 'basic test' for decline in turnover.
This alternate test will apply where an entity provides the services of its employees to one or more related entities, where those related entities carry on a business deriving revenue from unrelated third parties. The alternate test will be by reference to the combined GST turnovers of the related entities using the services of the special purpose 'employer' entity.
Charities and the treatment of government revenue
Changes will allow charities (other than schools and universities) to elect to exclude government revenue from the JobKeeper turnover test.
This will ensure the eligibility of charities for the JobKeeper scheme is not adversely affected and will allow employing charities receiving revenue from government to use either their total turnover, or their turnover excluding government revenue, to assess eligibility for the JobKeeper Payment.
Religious practitioners
Many religious practitioners are not 'employees' of religious institutions. Changes will be made to the JobKeeper scheme to recognise this, so religious institutions will still be able to access the scheme (except for religious practitioners that are students).
'One in, all in' principle
An employer participating in the JobKeeper scheme must ensure all of its eligible employees are covered by its participation in the scheme. An employer cannot select which employees participate in the scheme. This is a key feature of the scheme.
Related reading: How to apply for the JobKeeper scheme
Full time students aged 16 and 17 years old
Full time students who are 17 years old and younger, and who are not financially independent, are not eligible for the JobKeeper Payment. This clarification will apply prospectively, which would mean an eligible employer that has already met the wage condition of paying such an employee $1,500 for a fortnight could be entitled to a JobKeeper Payment in arrears for that fortnight.
International Aid Organisations
Changes will be made under the JobKeeper scheme to allow entities that are endorsed under the Overseas Aid Gift Deductibility Scheme or for developed country relief to meet the requirement that not-for-profits pursue their objectives principally in Australia to access the JobKeeper scheme.
Universities
Core Commonwealth Government financial assistance provided to universities will be included in the JobKeeper turnover tests.
For full details of the recent announcements, read the Treasurer's media release. The published Rules are available here.
To stay up to date on stimulus measures and all the latest information tailored to tax professionals, visit our COVID-19 Economic Response hub. Or, for the latest COVID-19 guidance from the ATO, check out the ATO's COVID-19 RSS feed.
Member Exclusive: COVID-19 Stimulus Packages webinars
To help our members navigate the new challenge of responding to COVID-19 stimulus measures, we've been running a series of industry leading webinars. Members have the option to tune in for live webinars or access the on-demand recordings for free.
Service entities and support for your own practice - Part 5, will take place 7 May from 12.30pm to 2.00pm AEST. This next part of our webinar series continues to support you by providing expert insight into topics including applying the Service Entity rules to different business structures and the impact of JobKeeper on professional practices. Register for Part 5 now.

Watch the on-demand webinar recordings of past sessions:
Part 1 - Practical implications – an expert panel considered the complexities of the Stimulus Package measures by working through several practical examples, including insights directly from the ATO. Watch it here.
Part 2 - Accessing the tax benefits – focussed on the COVID-19 stimulus tax benefits and how you access them, including the unprecedented Cash Flow Boost and JobKeeper Payment measures. Watch it here.
Part 3 - Practical guidelines – a deep dive into how to work out turnover, registration tips and common scenarios arising from the COVID-19 Stimulus measures. Watch it here.
Part 4 - The Legislative Instrument and trending issues – a detailed look into the recent Commissioner's Legislative Instrument on the alternative decline in turnover test and an employment law update. Watch it here.