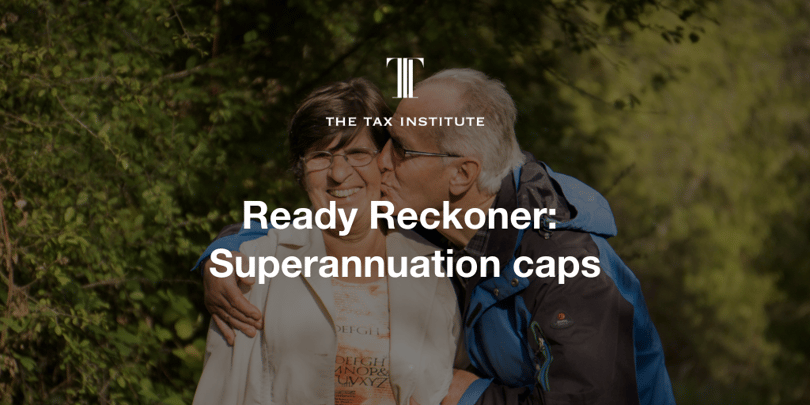 From 1 July 2021, a range of superannuation caps and thresholds increased due to indexation. While the uplifts in the caps and thresholds are welcome, they will be accompanied by increased complexity as practitioners and taxpayers navigate the impact of the changes.
Download this handy guide for a breakdown of key contribution caps and thresholds you need to know for the 2020-21 and 2021-22 financial years.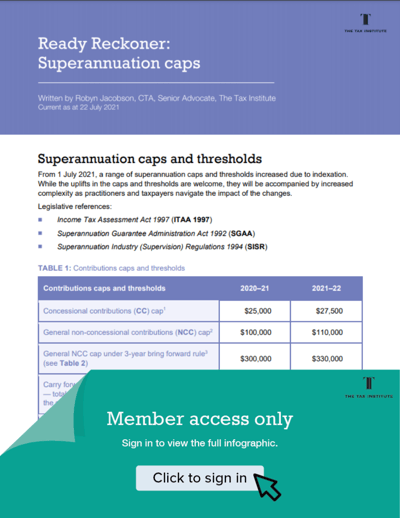 This report is a resource for The Tax Institute's members. If you'd like to become a member, to access this and leading resources like it, explore membership options today.