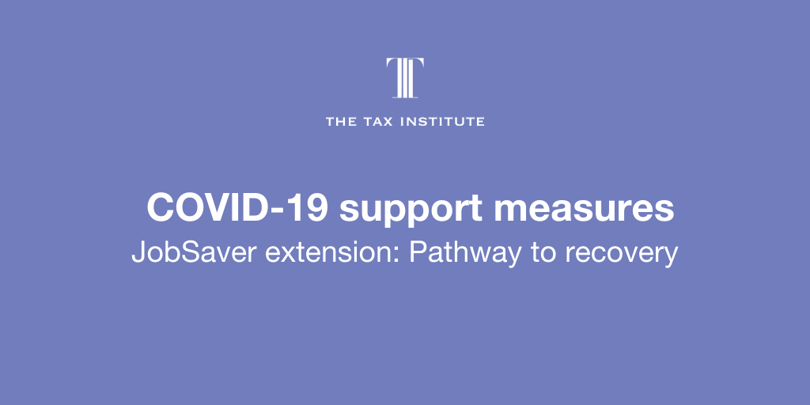 On 30 September 2021, in a joint media release by the Premier of NSW, The Hon. Gladys Berejiklian MP and the NSW Treasurer, The Hon. Dominic Perrottet MP, announced that the JobSaver program will be extended to 'help NSW businesses re-open their doors and get people back into jobs as the state starts to ease restrictions and enjoy greater freedoms'.
Currently, the JobSaver program is co-funded by the Commonwealth and the NSW Government. Once NSW reaches the 80% double COVID-19 vaccination target, the joint Commonwealth and NSW Government JobSaver payments will cease, and the Commonwealth will end its contributions.
The summary below lays out the payment rates and key dates you need to know to assist clients to receive support for the remainder of the JobSaver and Micro-business Grant programs.
Updated 5 October 2021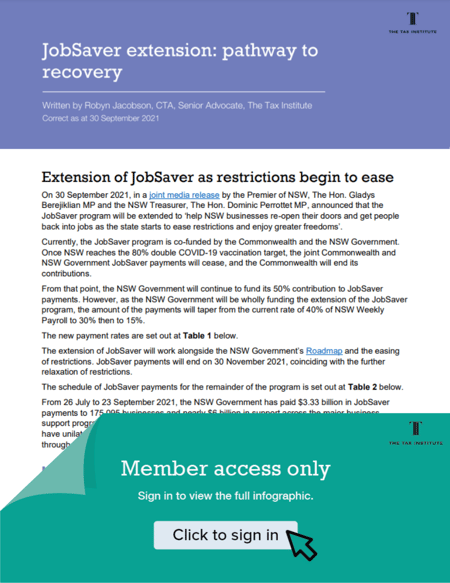 This summary is a resource for The Tax Institute's members. If you'd like to become a member, to access this and leading resources like it, explore membership options today.