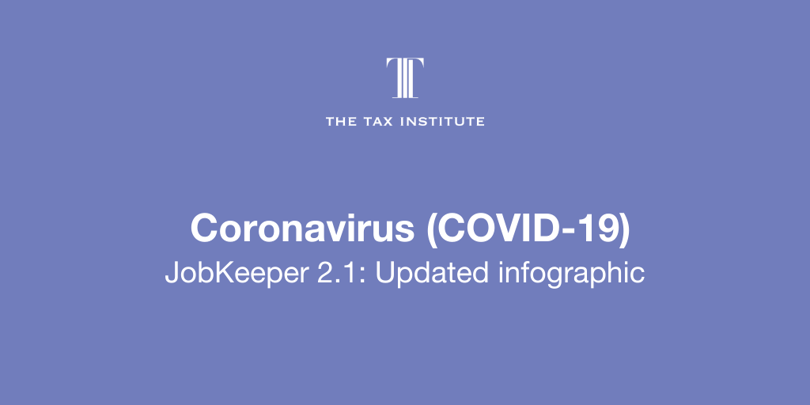 As the JobKeeper program is extended from 28 September 2020 to 28 March 2021, there have been numerous changes to the eligibility conditions, dates and other details of the program. It is imperative that tax professionals understand these changes and their implications when assisting clients who are engaging with the program.
This infographic, updated in September 2020 and again on 30 November 2020, lays out the key dates and information you need to know about the modified JobKeeper program in order to assist clients. Download it here to save as a resource.
To find out more about the JobKeeper updates, join us today for our JobKeeper 2.1: The new rules webinar, today at 12pm. Or register to listen on-demand when it suits you.
Note: This is an updated version of our JobKeeper 2.1 Infographic. It was originally published in August 2020, updated in September 2020, and further updated on 30 November 2020, following updates from the ATO.

This infographic is an updated version of our JobKeepr 2.1 Infographic.
For more on JobKeeper 2.1, you can read the analysis which accompanies this infographic. Further information on JobKeeper 1.0 is available from the ATO website. Or, head to our dedicated COVID-19 economic stimulus hub for more on JobKeeper, the Cash Flow Boost and other important measures.