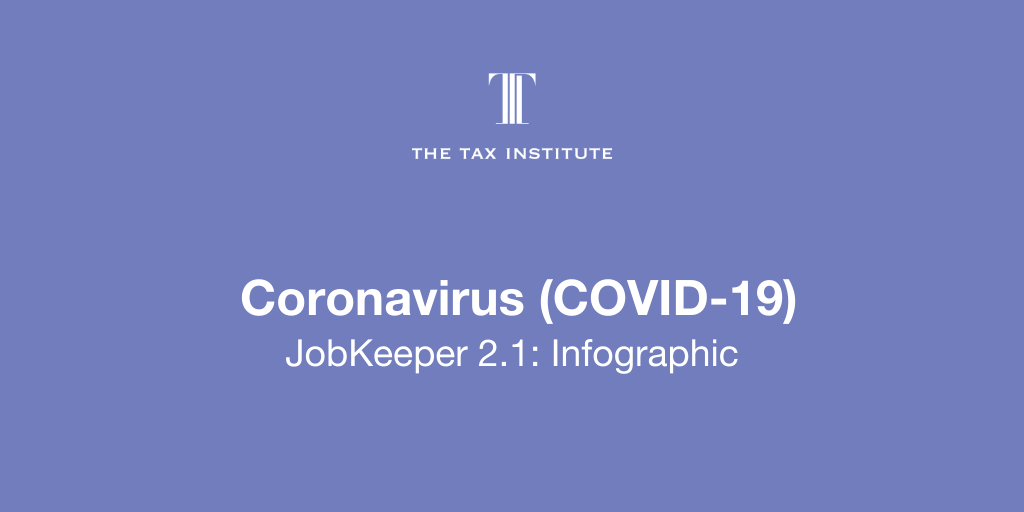 On 21 July 2020, the Government announced it will extend the JobKeeper program by six months to 28 March 2021. Since that announcement, economic conditions in Victoria due to the Stage 4 restrictions have meant eligibility conditions, among other things, have been rethought.
On 7 August 2020, the Government announced further changes to the JobKeeper program.
This updated infographic lays out the key dates and information you need to know about the modified JobKeeper program, including the recent changes announced on 7 August 2020. You can download it here to save as a resource and read the accompanying analysis for more information.

For more on JobKeeper 2.1, you can read the analysis which accompanies this infographic. Further information on JobKeeper 1.0 is available from the ATO website. Or, head to our dedicated COVID-19 economic stimulus hub for more on JobKeeper, the Cash Flow Boost and other important measures.