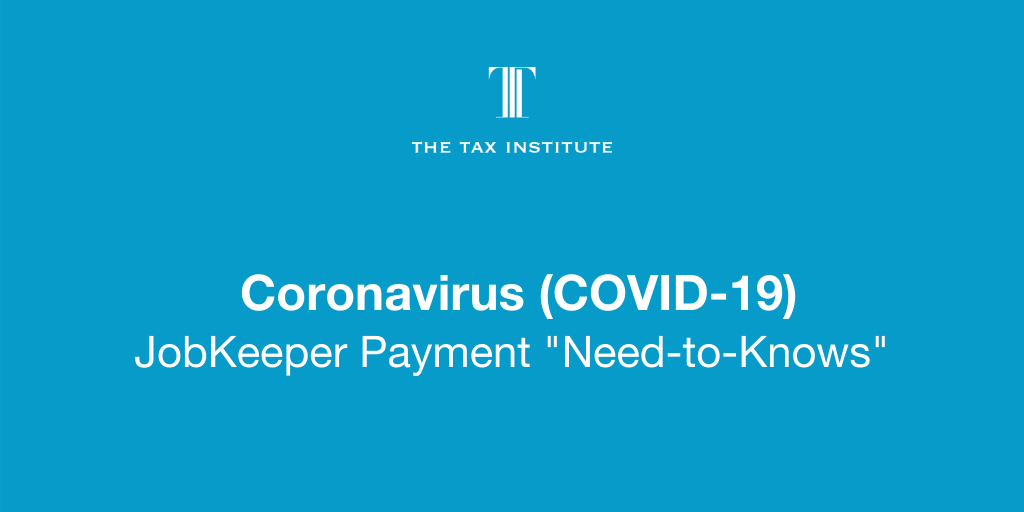 From today, 20 April 2020, Australian businesses facing the economic fallout of COVID-19 can now apply for JobKeeper payments for eligible employees.
The ATO has released comprehensive guides on preparing and applying for the JobKeeper payments. Check out the "need to knows" here.
Key JobKeeper dates to know
20 April: enrolments for JobKeeper payment are open
4 May: from this date, you should identify your eligible employees
8 May: deadline for enrolling and paying your employees to claim April JobKeeper payments (extended from April 30)
31 May: You have until the end of May to enrol to claim for April and May JobKeeper payments
Monthly: reconfirm your employees' eligibility and update if changes are made
How to apply for JobKeeper as an employer
Step 1: Enrol
Enrol for JobKeeper payments by using your myGovID to login to the Business Portal. Once logged in, select 'Manage employees' and fill in the JobKeeper enrolment form. The required fields you'll need to fill in include:
Nominate the expected fall in your turnover. This needs to be at least 30%, or at least 50% if your turnover is more than $1 billion. If you're a charity, school or university, you'll need to be expecting at least a 15% fall in turnover.
The month your turnover fell (or is expected to fall)
The number of employees expected to be eligible for JobKeeper payments. If you're business is a partnership, trust or company do not include the eligible business participant. Eligible business participants for trusts, partnerships or companies are detailed in the next field.
Contact and bank details
Step 2: Identify eligible employees
Either the employer or a registered tax or BAS agent should identify each employee that is eligible and being nominated for the JobKeeper payment.
While you only need to do this step once, you'll need to maintain the list of employees and their details on a monthly basis and advise employees of any changes.
The ATO has released detailed instructions on determining eligibility. For a quick guide, read our blog on JobKeeper need-to-knows.
Step 3: Reconfirm monthly
Each month, you or your registered tax or BAS agent need to make a declaration reconfirming the eligibility of your business and the nominated eligible employees. You can do this through the Business Portal, where you need to:
review your eligible employees each JobKeeper fortnight and update your list if there are any changes
provide your current and projected GST turnover (this is not to retest eligibility, but to see how your business is fairing)
re-confirm your contact and bank details for payment.
You can also read the ATO's full guide to applying for JobKeeper scheme, for employers using STP and employers who don't use STP.
How to apply for JobKeeper as a sole trader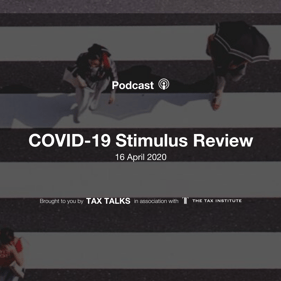 The process of applying for JobKeeper payments as a sole trader is very similar to other employers.
The main difference is that when you enrol, you will need to nominate that you are applying as a sole trader and confirm you meet the requirements. The process will differ depending on whether or not you have employees.
Read the ATO's full guide for sole traders.
Applying for JobKeeper with Single Touch Payroll
If you use Single Touch Payroll, the process for applying for JobKeeper doesn't change much, except when identifying your eligible employees. If you use STP software that has JobKeeper functionality, you can update eligible employees and lodge via your STP software.
You may then need to login to Business Portal to register the eligible business participant and provide a start period if needed. But then, future changes to your employees' eligibility can be made through your STP software.
How to apply the turnover test
The turnover test allows you to establish your expected fall in turnover before applying for JobKeeper payments. The basic turnover test, which most businesses will use, has 5 steps:
Identify the turnover test period. This can be a month or quarter, regardless of whether you report quarterly or monthly.
Identify the comparison period. This is the period in 2019 that corresponds to the turnover test period.
Work out the GST turnover. Determine what your projected GST turnover will be for the test period and what your GST turnover was in the comparison period.
Calculate the shortfall percentage. The shortfall (difference between the test period and the comparison period) will need to be at least 30% in most cases.
Determine if your turnover makes you eligible for JobKeeper. Depending on your GST turnover shortfall and your aggregated turnover, you'll be able to determine your eligibility.
This is a quick guide – check out the ATO's full instructions for the basic turnover test. If this test can't be applied to your business, you may need to use an alternative test.
Stay up to date with COVID-19 stimulus measures
To help our members navigate the new challenge of responding to COVID-19 stimulus measures, we've been running a series of industry leading webinars. Members have the option to tune in for live webinars or access the on-demand recordings for free.
Check them out:
Accessing the tax benefits – Part 2, focussed on the COVID-19 stimulus tax benefits and how you access them – including the unprecedented Cash Flow Boost and JobKeeper Payment measures. This interactive webinar is presented by Yan Wong, Grant Thornton and Matthew Andruchowycz, CTA, Kovich & Co Lawyers. Members can watch the on-demand webinar recording here. You will need to enter your member login details to access.
Practical guidelines – Part 3, took a deep dive into the key issues and rules around accessing the COVID-19 Stimulus measures. Presented by Matthew McKee, FTI, Brown Wright Stein Lawyers; Mark Molesworth, CTA, BDO; and Mariana von Lucken, CTA, HLB Mann Judd. Registrations for the live webinar are closed. The on-demand webinar recording will be shared with members soon.
The Legislative Instrument and trending issues – Part 4, held Monday 27 April at 4.00pm AEST. This next instalment will look into the recent announcement of the Commissioner's Legislative Instrument and the evolving issues of this recent development. Stay tuned for the recording.

You can also stay up to date with the latest information, support and changes around stimulus measures with our dedicated COVID-19 economic response page.