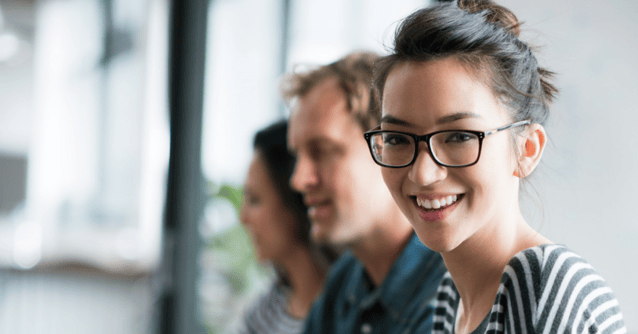 To go the distance as a successful tax advisor, strong communication skills will be in your repertoire.
Whether you're trying to secure employment in the profession, make the next step upwards, or take over a new client, your communication skills are just as important as your technical education and work experience to achieve and maintain a successful career in tax.
The ability to communicate involves digesting information and explaining solutions – in writing and in person. It also requires the capacity to write clearly, listen actively and speak persuasively.
Successful tax advisers can write concise, yet comprehensive letters of advice. They know how to articulate the details and implications of complex legislation to their clients in face-to-face meetings.
They also know how to interact effectively with their colleagues.
In this complimentary eBook, we've narrowed down communication to five key skills. Master these, and you'll stay on track for a successful career in tax.
Writing
A key item of written communication for tax professionals is a letter of advice for clients. The document is designed to enable your client to make sound business decisions. Ensure they can easily digest the information and don't miss or misinterpret any valuable information.
Successful tax advisors need to know how to express their thoughts, beliefs, ideas and conclusions with professional writing, in a clear concise way.
Whether you're writing your resume, or crafting an email or letter, staying professional and using selective, grammatically correct language always will ensure you come across in the best possible way to clients and colleagues.
Listening
Active listening is a cornerstone of effective interpersonal communication. It's, therefore, an essential skill for tax professionals.
This means hearing what your client or colleague is saying and ensuring they know that you are. Listening helps you to build rapport, demonstrate respect and earn trust.
When listening, give verbal feedback and don't interrupt. Simple phrases like 'Yes, I understand' or 'What happened next?' will give the person speaking encouragement to elaborate, as well showing them that you are listening and engaged. Ask questions, take notes and try to read their body language as well as any other non-verbal communication coming from them, to truly understand what they are trying to convey to you.
Speaking
To build a successful career in tax you must be able to effectively present an argument to a client, group of clients, your boss or your team. To do this, you need what you're saying to be compelling, relevant and delivered with confidence.
To start being considered an expert in your field, strong presenting, maybe a skill you'd like to have. If so, the content you're delivering as well as the way you deliver it is important. You must be original and structure your presentations clearly with the expertise and authority to back what you're saying.
When presenting, your body language and voice will demonstrate your confidence or lack of. Stand up straight, breathe deeply. Speak loudly and clearly. To build rapport with your audience and engage them, consider opening with a question.
Networking
Networking is a skill that can potentially accelerate your career in tax faster than anything else. It could be the determining factor that sets your career in motion.
However, you need to take an astute approach from the outset.
The people that you meet and the relationship you have with them could be the most imperative thing in ensuring successful progression and establishment within the tax field.
Being genuine, approachable and social in a professional manner is the best approach when networking. Developing new working relationships should be natural and fun, don't always try to speak to the biggest person in the room.
After meeting peers, a strong follow-through is key to enhance your credibility. Once you've made the initial first impression, follow up with a coffee or other commitment. Keep the relationship going and make your contact comfortable to reach out to you, with the hope that you can do the same back to them. Having a strong network and reputation in the tax world will build the confidence others have in your ability as a tax professional.
Workplace Communication
Creating lasting professional relationships with colleagues will strengthen your work environment and help your long-term future in the tax profession. If the people that you work for and with enjoy having you as part of their team, your reputation will increase dramatically and doors are more likely to open.
While some personalities occasionally clash, developing the skills to handle such situations is key for building a successful career.
To build rapport with your colleagues, prioritise interpersonal communication to avoid any unnecessary conflict within group projects or tasks. No matter how busy you may be, or how close your deadline is looming, if a colleague or your boss wants to have a conversation with you, take some time to focus on what they are saying and what they need from you.
Give people realistic expectations and be reliable. Stay positive, even in hectic times. A positive, can-do attitude will keep you in good stead, show you're capable and put the people around you at ease.
Download our e-Book for more practical tips on how you can perfect the communication skills you need to succeed in tax.