The experience, knowledge, and confidence gained by learning
with The Tax Institute will equip you to accelerate and enhance your career as
a tax professional.



See why The Tax Institute is the right
place for you.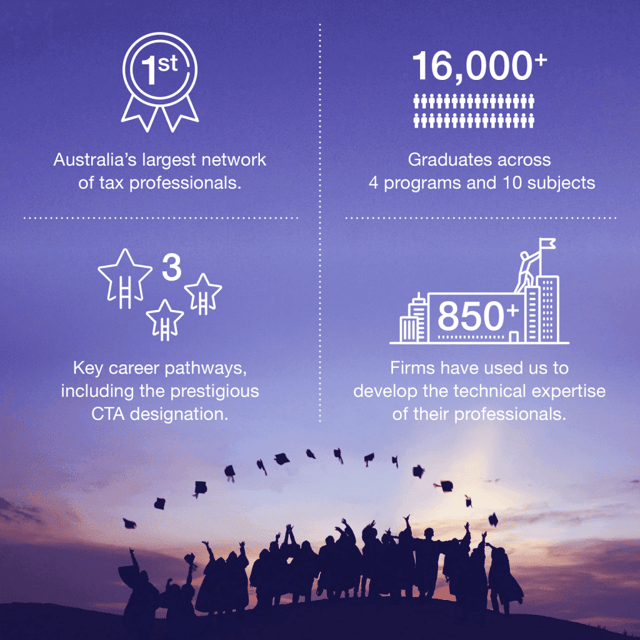 The leading source for tax updates
As a member, you will connect with like-minded professionals, stay up to date with changes in tax legislation and regulatory viewpoints, and have access to a range of benefits with Australia's leading tax organisation.
Education designed for you
Developed and delivered by subject matter experts active in the profession, our learning programs support you towards achieving your full potential as a tax adviser, in your career, your workplace, and the profession. Through a practical focus, flexible delivery options across our three study periods each year, and formal recognition of your achievement, you can take your expertise to the next level.
Sole designator of Chartered Tax Adviser status
The Chartered Tax Adviser (CTA) designation is an internationally recognised and respected mark of technical excellence and advisory skills. We are the only institute in Australia that can designate you as a CTA to reflect your level of capability and knowledge and help you stand out amongst your peers.
Candidate support that is second to none
We have a team dedicated to supporting you throughout your learning with us. Our subject convenors can help with technical queries. Our subject co-ordinators look after your administrative needs. Our well-developed candidate policies will help you deal with unforeseen events.
From your enrolment through to results day, we are here to help you succeed.