Inside the career of one of the first CTA1 Foundations candidates 10 years on.
"I had no idea I was going to be a managing director 10 years ago. I moved from a larger medium-tier firm to a small boutique firm, which was set up by a few of us from that previous firm. My role was to make sure we deliver according to our ethos – this covers staff, clients and suppliers."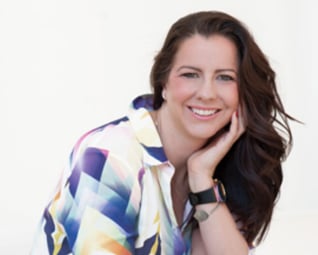 Rachel Wilson
Ten years after completing her CTA1 Foundations program, Rachel Wilson, CTA, was managing director of Perth-based firm M Squared and Associates. However, her career began as a junior accountant in a larger firm.
"My role included preparation of income tax returns for individuals and companies and a lot of 23AG work, which is no longer applicable. I was preparing business activity statements, basic sets of accountants and doing basic 23AG file notes."
"My role as Managing Director was to look after the firm, which included making operational decisions, re-staffing, software, managing the practice, looking after a few key clients and looking for new business opportunities both nationally and internationally."
One of the most enjoyable aspects of the job, Wilson says, is helping people and being exposed to different client needs, which results in varied and interesting work.
"I love the challenge that tax provides. Being able to come up with a solution to a client's issue is very rewarding, and being able to think outside the square is great. Learning how legislation works and being able to apply it to help people makes my job rewarding."
Studying at The Tax Institute not only provides you with tax and accounting foundations but equips you with the necessary skills to be adaptable to changes in your career. After completing the CTA1 Foundations program at The Tax Institute, she went on to study Applied Tax.
"Foundations gave me the core to Applied, which enhanced what I was learning in the workplace by looking at international issues, structuring and consolidations. Understanding all of these were pivotal to my career and gave me the basis to take my career from one level to the next."
Boosting your career with key problem-solving skills
Wilson found the most valuable skills learnt at The Tax Institute were listening, being analytical and learning to ask questions to ensure you have all the facts and information.
"There is an art to asking the right questions. Some may be obscure but might give you the facts and information that you need. For me, this concept was taught to me while studying at The Tax Institute and also significantly improved in my workplace."
To be able to recognise when you can turn a simple question into advice to generate revenue is a skill set that Wilson also learnt by studying at The Tax Institute. She found implementing this skill into her work helped her career greatly.
"The Tax Institute course armed me with a few skills that I used almost every day – researching skills being the most significant, problem-solving and thinking on my feet. The courses provide you with the opportunity to learn what happens when things change."
Wilson believes that, in addition to ongoing study, having a great mentor makes all the difference.
"Being able to sit down with someone and be presented with real-life case studies definitely benefited me. Learning the skill of thinking on your feet, giving the client enough information in a meeting but turning that into work is something I was exposed to early on in my career."
"I was lucky to have gained all my knowledge from one of the best in the industry. He encouraged a very interactive learning environment and was always pushing staff to the next level, giving us work that we possibly would never get exposed to in a larger firm."
Wilson says she now puts all her staff through courses at The Tax Institute as soon as they join the firm. "It teaches practical skills and gives the opportunity to help our staff progress. I found it was very beneficial when I was starting out in my career.
"I would highly recommend studying with The Tax Institute as the courses definitely provided me with the backbone I needed to advance my career. What is taught is information that is critical to a career in tax and is definitely not covered in universities."
Training is not a one-off event, nor is it a one-size-fits-all solution. Rather, training is about nurturing your skills so you can adapt to the changes in your career and meet your goals and ambitions.
Studying at The Tax Institute can equip you with the right technical, analytical and practical skills for a career in the dynamic and ever-evolving tax industry. Whether you want to pursue a career at one of the 'big four' firms, lead initiatives in boutique offices or work in the public sector, setting foundations is essential to help grow and build your leadership skills for the future.
Get practical tax skills to broaden or re-launch your career. Our core tax subjects are now all delivered in intensive format. Students receive subject study materials from day one of the course. Hurry, enrolments close 31 July.