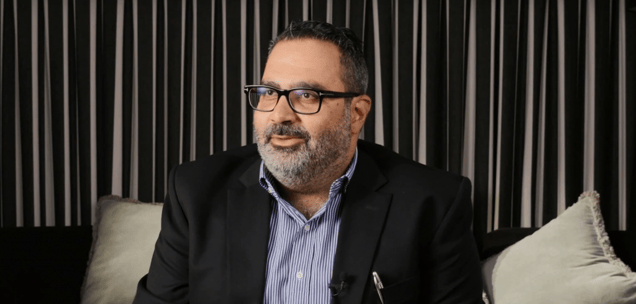 Eddy Moussa, CTA, Tax Partner at PwC, reveals how professionals can cope with change where they have a good sense of themselves and shares two pieces of advice he has put into practice in his career.
We caught up with Eddy at the at the Women in Tax Lunch in Sydney last October. He says a new skill set is emerging in tax around being able to cope with technology and automation.
"Those sorts of things are influencing the profession," he admits.
"So, tax practitioners need to continue to be good at understanding the law and good with the numbers in terms of accounting, et cetera.
"But also a new skill set is emerging related to new tools and technology.
"And that's something that I'm certainly seeing across the profession at the moment," he adds.
Eddy thinks the future of tax will involve a lot more automation and early engagement with the ATO through data analytics systems. In many ways, he says this is happening right now.
He says professionals can cope with change where they have a good sense of themselves.
"There will always be changes around you," he says.
"Either changes in approach, changes in law, changes in the team, and you might need to be agile in relation to dealing with that change.
"But if you have a good sense of yourself, a sense of comfort with your skills and the need to always adapt that. In my world, this has always been a good way to cope with change," he adds.
The best advice Eddy has received


Eddy also cites two great pieces of advice he has received in his career.
"Don't look sideways, which is intended to say in your career don't adopt a competitive posture that the only way you can get ahead is to put others back.
"Look forward and see well what is it that I can do to get better and improve.
"So, to me, that's something that's kind of stuck with me for a very long time.
"And the other one is to say yes and worry later.
"If opportunities are somehow presented there are lots of reasons why you might decide to say no, but often those opportunities are the opportunity to grow and learn and develop," he explains.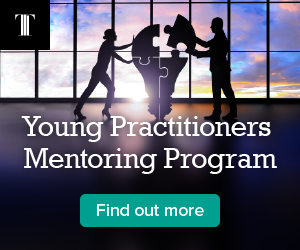 Strong communities and shared lessons

"The best things about being with The Tax Institute for me personally?" says Eddy.
"Yes, there's great thought leadership. There's papers; all those sorts of things that everyone knows and loves. The Taxation in Australia journal and so on.
"But for me, it's the sense of community.
"A community of tax professionals all with a common language and a common sense that we're
practicing
in a particular area and to make the system better.
"The Tax Institute brings together a community of tax professionals regardless of what your actual background is