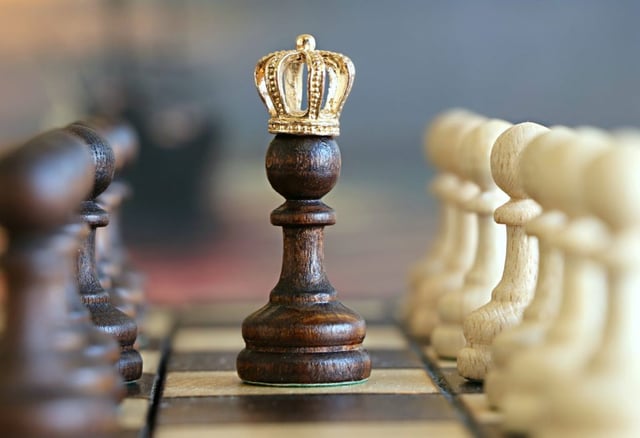 Tax Partner and lecturer Andy Milidoni, CTA, reveals how to solve complex client problems and provide first-class client advice.
Partner at Johnson Winter & Slattery, Andy is also
CTA3 Advisory
lecturer at The Tax Institute.
Why tax? We asked.
"I always wanted to do tax," he says.
"I didn't sort of fall into it. At university, I picked up all the tax subjects and then went into the graduate program at the ATO".
"I then worked in tax groups through the firms I was employed in."
When asked what his greatest achievement has been, Andy says, "Some of my greatest career achievements include the private ruling application outcomes, APA advance pricing agreements and negotiating audit outcomes with the ATO prior to anything going to litigation.
"All of these have been because of the skills that I've honed over the last 20 years of my career.
"It's a great achievement for any tax practitioner, indeed lawyer, if we can keep our clients out of court and achieve really mutually acceptable outcomes."
One of Andy's passions and greatest career achievements is staying on top of legislative developments. His advice is to make sure that the processes you have in place to keep up-to-date are working. This then means you can better serve your client.
"Staying up-to-date with legislative change and being able to advise in a very timely way is something I aspire to and what I think all tax lawyers know they have to do," says Andy.
"By keeping up to date, you're advising based on the most up-to-date, current law that is possible.
"That can be quite difficult in tax because at times there is a mountain of legislative change that is either going through the Parliament or about to go through the Parliament."
What, then, are the 5 steps to writing the best advice and solving complex client problems?
Andy says that when he coaches candidates and junior tax professionals through client problems, it's first about understanding the facts and the tax issues raised with fresh eyes.
"When I take juniors through client scenarios, I show them that, even at Partner-level, we're still unpacking the problem, reviewing it from different perspectives, researching, and testing various solutions," he explains.
"It's hard to work with tax law and not do that. And whether you're a first-year or third-year, or Partner-level with so many years under your belt, you're still resorting to that process.
It's about knowing what the areas of law are, and actually managing all those "balls in the air". It's stepping back from a client issue, and not having preconceived ideas about the solution.
Tax professionals are often presented with many different facts that need to be tested.
"In
CTA3 Advisory
, students are given quite complex factual problems, with numerous issues," he says.
"The subject tries to replicate a client walking through the door, with a transaction that they wish to undertake, but with a lot of background and history. All those facts are all relevant to getting to the ultimate outcome.
"What we take students through is what we do in practice, which includes stress-testing facts, communication, drilling down to 'do we have everything, what don't we have'."
3. Review the legislation
We've sussed out the facts and tested them. Now, it's about understanding the relationship between those facts and the law.
"Tax professionals need to understand what areas of law are involved, making sure that we've reviewed legislation, any case law, any rulings," says Andy.
"Our passion comes from problem-solving in the context of legislation and abiding by the rules. The advice we provide needs to work for the Australian Tax Office and for the client."
4. Applying law to the facts
Andy says once tax practitioners get on top of law relevant to the facts, they need to begin applying that law to the client's scenario.
"No client advice is ever really the same and looking at approaching an issue with a very clear mind means stepping back from it and understanding how all the dots get joined together. It's about seeing where the logic is, and then proceeding on that basis," he explains.
"This enables professionals to ask the right questions, to make calls on whether or not enough information's been given, and then to make calls on how the law will apply".
"It's about asking; does this all stack up? Do I need to know more? What are the tax risks? And really understanding the whole thing from the word go," he continues.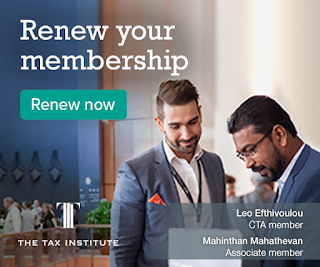 At this point, Andy says he would take the students through the exercise of writing the advice. What should be included, the importance of knowing the scope, knowing what's been asked for in terms of advice, what's not included, assumptions, facts, and technical analysis.

"By the end of it, we've come up with a product we can stand behind, that both serves our client and ensures that we've done our job in the best possible way," he says.
Although it can seem like a daunting journey to the end product, Andy says being a bit scared is not a bad thing, because it drives us to better ourselves.
"Nothing is straightforward. Nowadays in tax, clients do not ask us easy questions. Long gone are those days," he admits.
"They will only pay for a tax professional's services on hard problems.
"We will not know everything all the time, and we will manage that through
continuous education
, through updating our skills, and keeping our eye on our process, as well as committing to doing it better every time," he continues.