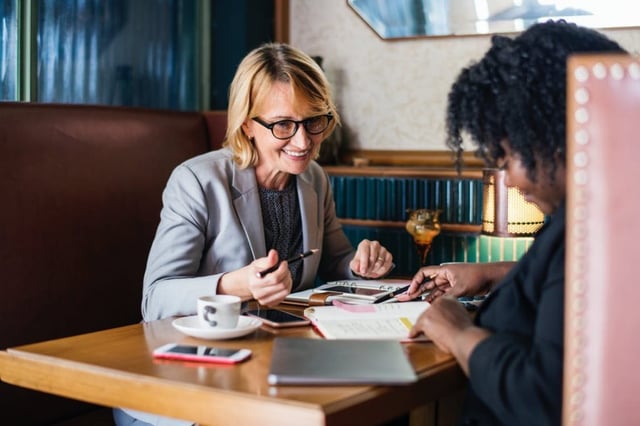 The
Tax Institute expert Andy Milidoni breaks it down.
There's
no denying that providing exceptional client advice involves exceptional
commitment of thought, time and energy. But if you don't know the fundamentals,
you'll be hard-pressed to attract new customers and keep your existing ones
happy.
"What
I'm finding is that in practice students aren't always being shown the start to
finish of writing advice," Andy Milidoni, Partner at Johnson Winter &
Slattery and
CTA3
Advisory
lecturer
at The Tax Institute, points out.
"In
the CTA3 Advisory subject, there's a lot of emphasis placed on the process of
providing client advice. That's something students don't always see in
practice.
"A
lot of the comments I get from students is, 'I wish someone had shown me that
earlier. I know that's what I have to produce, but I don't always get shown
that," he adds.
Andy
has been practising tax for almost 20 years across all aspects of revenue, law
and trusts, including indirect and direct taxes, GST, stamp duty, land taxes,
as well as income tax and international tax. In the subject, candidates study
trusts selling businesses and the CGT consequences that arise. The subject
also looks at how the small business concessions apply to gains made by trusts.



The
backbone of any practice
"What's
covered in the trusts and CGT module is, first of all, the basic taxation regime
that applies to trusts, so we look at Division 6 in the 1936 Act," he explains.

"We
then look at how the CGT regime interacts with the taxation of trust provisions.

"Historically,
this has always created a number of challenges in the legislative regime, and
it really requires practitioners, and students learning the content, to be
confident with the starting principles, and then seeing how they apply to
particular situations."
Andy
says that regardless of whether you are a tax professional in the big corporate
or a small to medium-sized enterprise (SME), these subjects are essential.
"I
think a lot of these subjects pretty much form the backbone of any practice,"
he says. "Whether you're working for the higher end of town or the SME market,
these three areas would be covered by each of those sectors.
Andy
says because these areas also teach some very important first principle skills
in tax, they can then be applied in any part of tax law.
"So,
when we look at whether it's GST, or trusts, or corporate tax, there are
recurring themes as to how you approach problems," he explains.
The process of
putting advice together
When
putting client advice together, Andy suggests looking at the facts and then try
to make sense of what's happened.
"What
I find in putting advice together, and what I try to relay to students, is
that the first part is looking at the fact scenario, and casing out all the
issues, before we even start looking at what the legal outcomes will be.
"Then,
we work out whether or not there is additional information we should be asking
before moving on to the advice," he explains.
He
says that this process can be applied by candidates in practice.
"We
then work out what the issues are, and what the law is applying to those
issues. Then we apply the law to the issues to get to an outcome. At this part
of CTA3 Advisory, we go through the journey in three hours and students are
actually shown how to write the advice".
Test
your client's claims
Andy
says tax professionals need to be very analytical and actually test what
clients are telling them. Tax involves a lot of stress testing. Even after
going through the process, he says we never really know what the final advice
is going to be until it has been written.
"Test
facts and be very rigorous as to finding out what the answers are through
research, through analysing the law, and then analysing the law as it applies to
those facts," he advises.
"It
also means that by asking questions, we can actually sometimes cover material
that a lot of people want to know about."