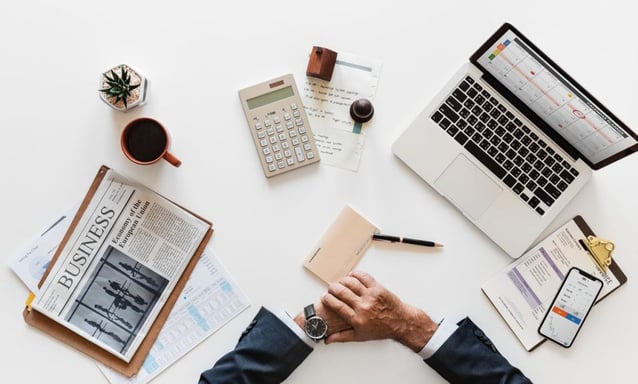 Tax agent basics – everything you need to know about how to
become one.
Although the tax
profession is transforming with the onset of digitisation and regulatory changes,
specialist knowledge and advisory services are still of major value. This is
because clients, large and small, rely on their tax agent for the best advice
and recommendations.
A tax agent offers professional services that relate to calculating
or advising about liabilities, obligations or entitlements of clients under a
taxation law, or representing entities in dealing with the Commissioner of
Taxation, where the client can be reasonably expected to rely on the service to
satisfy liabilities or obligations, or to claim entitlements, under taxation
law.
The Tax Practitioners Board (TPB) is responsible nationally for the registration and regulation of tax practitioners and for ensuring compliance with the Tax Agent Services Act 2009 (TASA). Tax practitioners may be registered tax agents, BAS agents and tax (financial) advisers. Tax agents, BAS agents and tax (financial) advisers may be registered as an 'individual' or a 'company or partnership'.
Although tax practitioners can be found across the tax profession, the services offered, particularly by tax agents and BAS agents, align most closely with the broad purposes of the accounting segments.
Qualifications and
experience for tax agents
Candidates must satisfy certain qualifications and
experience requirements, which are set out in TASA. You may apply to register as a tax agent through one
of six options outlined in the TASA (items 201 to 206) depending on your
qualifications and experience. Pathways 201 to 204 cater to those who have
both education and experience. And 205 and 206 cater for those who only have
experience and an affiliation with an approved membership body.
The Tax Institute's
Tax Agent Program breakdown
The Tax Institute's education programs have been developed
to provide you with a specific professional outcome. Whether you want to
complete a recognised postgraduate qualification, become a Chartered Tax
Adviser (CTA) or complete an education program approved by the TPB, you can do
so by studying with The Tax Institute.
The
Tax
Agent Program
allows you to register as a tax agent. Those new to the
profession and wishing to practice in areas of accounting, tax and commercial
law and financial management will gain an understanding of the concepts and
practical applications of Australian tax law.
The program delivers real-world skills and knowledge, as
well as an understanding of the concepts and practical applications of tax law
in Australia. You may be able to have the entry requirements waived based on
your previous studies if you have completed board-approved units recognised by
the TPB.
Find out if you are eligible
.
The top 3 things about our Tax Agent Program:
it is approved by the Tax Practitioners Board
(TPB)
allows you to gain skills that are directly
applicable to the workplace
it is available as independent subjects to fill
specific knowledge gaps
Fast facts about the
Tax Agent Program
Here is a breakdown of the program structure:
Subjects:

6

CPD:
this program accounts for 30 structured hours per subject
Delivery:
face-to-face, intensive study, and distance
Duration:
1.5- 2 years, part time
Commencement:
3 study periods available per year
What you'll learn:
How to explain the basic structure of tax and
compliance obligations
The ethics and professional responsibilities of
a tax professional
How to advise on the tax impacts of commercial
and property transactions.
Subjects included in the program:
Course in Australian Taxation Law
ATL001 CTA1 Foundations
ATL003 CTA2A Advanced
ATL004 CTA2B Advanced
Course in Commercial Law
ATL002 CommLaw1 Australian Legal Systems
ATL005 CommLaw2 Entities and Business Structures
ATL006 CommLaw3 Property Law
Apply to become a tax agent and
save $100 if you enrol before 5 November.
Speak with an adviser today:

1300 829 338 or enrol
here
.