Tax leader Andrea Michaels, CTA, talks incapacity issues, powers of attorney and growing problems in society.
Andrea is the Managing Director of NDA Law which she founded 4 years ago. On The Tax Institute's Professional Development Committee, she is the chair of the Family Business Australia Adviser Subcommittee (SA), and sits on a number of boards across government, corporate and NFP.
She's very passionate about inclusion and diversity in professional services.
And what's more, she was also one of the speakers at this year's SA Succession Planning Day.
"I work in tax and superannuation law, commercial law and estate planning," she says.
"I first joined The Tax Institute in 1999, so next year will be my 20-year anniversary! I still have my first membership card," she laughs.
But she's seen the tax world change quite a bit throughout the years.
Incapacity and the Powers of Attorney
"I'm speaking about incapacity issues and in particular Powers of Attorney," she says.
"Incapacity is a growing problem in society today. Dementia rates are increasing. There will be more than 500,000 people with dementia by 2025 and over a million by 2056.
"Dementia is the single greatest cause of disability in Australians over the age of 65 years, and the third leading cause of disability burden overall. And it's not just dementia that causes incapacity.
"We really need to focus on this issue more when we are advising our client on their succession planning. We need to protect them as best we can," she continues
Andrea's presentation will highlight what can be put in place to protect clients so life can go on for their personal and business affairs.
"I'm going to look at the best way to handle decision making roles in relation to various legal entities. Much of that centres around Powers of Attorney," she says.
"I'm also going to look at what the issues are for advisers that might be asked to be a client's attorney and how to handle a situation of suspected elder abuse.
"Again, unfortunately, a growing problem in our society," she points out.
Tackling what's "too hard"
Andrea says that when it comes to succession planning more broadly, there are too many people that put it in the "too hard basket". She says that people don't like talking about these issues but the flow-on effects of ignoring it can be huge; emotionally and financially.
"Who is going to sign your trust distribution minute if you can't? Or are you happy for the taxman to take half?" she asks.
"That is just one small example of the practicalities that need to be dealt with."
About Andrea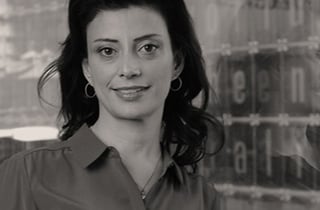 Andrea Michaels, CTA
Andrea admits that whilst running her business, keeping up to date technically, doing committee and board work, and being a single mum to her two beautiful boys, there's not much time in the day for a lot else. Her favourite start to the weekend is a good sleep in, a cup of coffee and trawling through the papers.
Accountants, lawyers and financial planners with an interest in estate and succession planning should attend the SA Succession Planning Day to hear from South Australia's leading advisers and tax specialists as they address real world succession planning issues and opportunities.