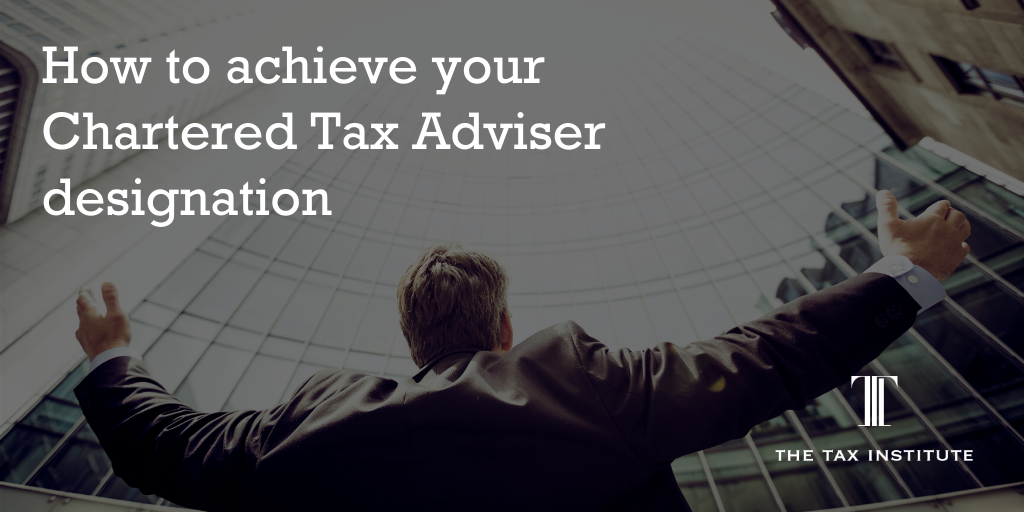 In today's rapidly changing world, it is critical for tax professionals to not only to be up to date but also equipped to advise clients on complex and dynamic business transactions.
Want to be the best in your tax career? You must be able to innovate, be curious, think on your feet, and synthesise large amounts of information to provide the right technical advice in a way that adds real value to clients.

The internationally recognised Chartered Tax Adviser (CTA) designation proves you can.
To be a Chartered Tax Adviser you need to complete the Chartered Tax Adviser (CTA) Program, comprising CTA1 Foundations, CTA2A Advanced, CTA2B Advanced and CTA3 Advisory.
If your tax career is already well underway, and you have already completed study at another institution, you may be eligible for recognition of prior learning, which means you need less time to get to the final stage of the journey - CTA3 Advisory.
Does this sound like you? Let's take a deeper dive into CTA3 Advisory.
Learning through practical case studies
CTA3 Advisory is structured to recognise self-directed adult learners and support them through opportunities to research the law, assimilate and synthesise information and exercise professional judgement to develop and communicate advice that is most helpful to the client.
Tax is always changing, and through simulated client scenarios you'll learn tax law with dynamic application rather than as a set of abstract rules. The use of in-depth case studies is designed to drill down to the practical issues of applying relevant tax law to the client's commercial setting.
You'll hone your skills in preparing relevant, commercially sound and value-adding client advice. The course covers a range of areas of tax law including:
capital gains tax (CGT)
international tax
goods and services tax (GST)
corporate tax
Build a strong foundation for your career with an internationally respected Charted Tax Adviser (CTA) designation. Enrol today.
Learning outcomes for CTA3 Advisory
Employers and clients want to know their tax adviser has the right knowledge and skills to support them effectively and add real value to their business. And that's more important now than ever before.
By achieving a CTA designation, you can demonstrate your tax expertise by:
Interpreting and applying relevant taxation legislation, cases, guidelines and procedures to specific client taxation issues
Taking a commercially appropriate approach to the client's situation, drawing on a variety of sources of information to formulate their advice
Understanding and applying analytical, problem-solving and technical skills to varying situations and determining alternative solutions
Evaluating potential alternative solutions and providing logical, reasoned support for the conclusions and advice provided.
Communicating conclusions effectively to add real value to the client's business
CTA3 Advisory is delivered in different modes over the course of a year
Candidates can choose a delivery mode for CTA3 Advisory that fits best with their other commitments: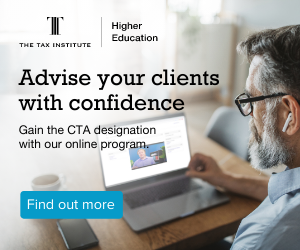 Online (study period 1 – 24 weeks) - experience the benefits of peer discussions through four facilitated online group sessions during the study period.
Online Intensive (study periods 2 & 3 - both 12 weeks) - accessing the same facilitated online discussion sessions, over a shorter timeframe.
Assessment-only (all study periods) – Choose to progress directly to the CTA3 Advisory assessment if you've already acquired the in-depth knowledge and client advisory skills necessary.
Case study-based assessments
The case study methodology also applies in the CTA3 Advisory assessment:
Candidates choose from a range of assessment scenario options, research the relevant tax law and prepare advice for the client based on that scenario.
Under exam conditions, candidates are required to prepare additional advice based on last minute information they receive on the day. Much like clients might in real-life.
Where CTA3 Advisory can take you next
If you succeed in your CTA3 Advisory exam, then you have completed the educational requirements for your CTA designation. This designation also gives you eligibility for 6 units of credit, in recognition of prior learning, towards a Master of Tax from the University of New South Wales.
The CTA designation represents the highest standards for Tax Advisers and demonstrates your ability to provide technically expert and effectively communicated tax advice to your clients – at a time when they need it most. Rise to the CTA3 Advisory challenge today to build resilience into your tax career.