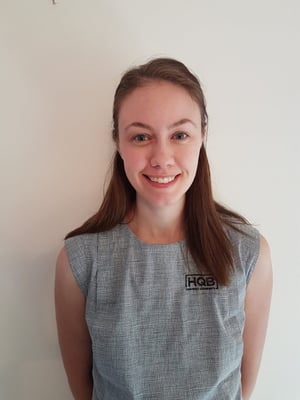 Hannah Edwards
Hannah Edwards reveals how study helped her change careers and
progress quickly in her firm.
There is a myriad of reasons why people change careers. Companies
downsize. Career development prospects peter out. Managers change. But for
many, it is simply the decision to find a career that they are truly passionate
about.
In an article by
Forbes
,
it states by age 35, about 25% of employees would have worked in five jobs. Most
employees choose new companies with the view to find a better fit for their
career development. Professional services, government, non-profit, education,
media and entertainment industries had the most job hoppers within five years
of university graduation.
Originally from
the UK, Hannah had nine years' predominantly audit experience before she felt
it was time for a change.

She gained her
Chartered Accountant qualification whilst working at a small accounting
practice in Manchester
before moving to Australia.
"I worked as an auditor in Darwin for a year, then in Brisbane as
an Audit Manager working on large OMBs and listed clients," says Hannah.
She then moved to Coffs Harbour last year where she now works as
an

Audit & Tax Manager at

HQB
Chartered Accountants.
"I decided to change my career
path and increase my tax focus as I wanted a new challenge and more rounded knowledge
to provide clients extra assistance both at year end and in the day to day
running of their businesses," she continues.
"I wanted to work with my clients
rather than for them, which can sometimes be the case when auditing (very few
people like the auditor!) and I felt getting more involved in tax and
superannuation was a way to do this.
"I still get involved in audits
but do these 30% of the time rather than for the whole year, which means I
still keep on top of accounting standards, again enabling me to help clients
with their accounting and bookkeeping," she adds.
As for the transition, Hannah
says it was fairly straightforward.
"I managed to pick up preparing
basic tax returns quite easily," she says.

"The challenge was being able to
spot any transactions, or potential tax implications, that are outside the
ordinary.
"Having experience in both audit
and tax, I believe I am much more able to assist my clients with tax, corporate
compliance and accounting standard requirements," she adds.
Practical,
relevant learning
Hannah's background is almost purely auditing, so she needed to
find an education program that gave her a solid overview of tax and superannuation.
She enrolled in the
CTA2A
Advanced
subject to strengthen and build that knowledge.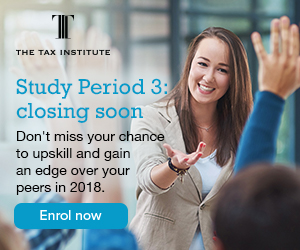 "Almost all aspects of the CTA2A Advanced subject were very
relevant to my day-to-day job," says Hannah.
"I can put into practice most of the things I learned which has
really helped to reinforce my understanding of core tax issues and how to apply
it in the profession.
"I feel a lot more confident dealing with tax and superannuation
matters, and it has provided a good starting point for me to research any
complicated tax matters that I can then apply specifically to a client

."
Climbing
the ranks
Hannah says study with The Tax Institute has been a great benefit
to her career.
"I had very little experience working in tax and no experience in
superannuation. The Tax Institute has really helped me to build a foundation in
these areas and to progress quickly in my new firm," she says.
Where to next for Hannah?
She is going to complete the next subject in the
Chartered
Tax Adviser Program
, which will build on her core tax knowledge, develop her client
advice-giving skills so that she can manage more complex tax compliance affairs,
and will bring her one step closer to achieving the distinguished
CTA
designation
.
"I have already signed up for CTA2B
Advanced and look forward to seeing what more I can learn from this and how I
can apply what I learn to help my clients," she says.