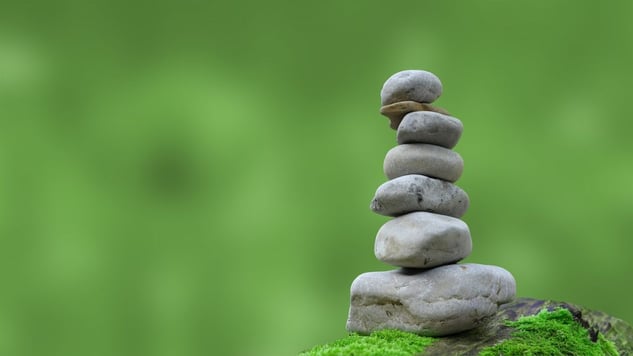 A preview of this year's Women in Tax Congress National Congress.
One of the greatest challenges for both emerging and established leaders
is juggling the stress and health issues that can arise during their leadership
journey.
In an
article
by Business Insider, Australia's
Biggest Mental Health Check-In study used data from 3,500 employees across 41
organisations from a range of industries, and was conducted by mental health
technology group Medibio.
Results show that one third of program participants were suffering from
some form of mental illness, with 36% suffering from depression, 33% from
anxiety, and 31% from stress.
"The manner in which we all live, work and interact has changed
radically … to the detriment of our mental health," says psychologist Peta
Slocombe, the Check-in program Creator and Medibio senior vice president of
Corporate Health.
"And yet organisational approaches to mental health have not kept pace."
Slocombe adds that depression is estimated to cost Australia $12.6
billion a year.
Juggling stress and health issues will be a topic of discussion at this
year's Women in Tax Congress National Congress in November, where the theme of
the event is 'Leadership in Modern Times'..
We caught up with a few of the panellists set to speak at the 'Finding
Balance' panel.
In this session, panellists who have dealt with health issues will
discuss how individual reactions and supportive workplaces have assisted them
in dealing with those challenges and lessened the personal toll to be dealt
with on the way
Kathryn Bertram
is a special counsel in the Tax team at Johnson,
Winter & Slattery, practicing in tax controversy and state taxes. She is
married with two children, who are currently aged 8 and 10. She is passionate
about helping people understand how to support colleagues going through a
difficult time, having being diagnosed with breast cancer 4 years ago.
Jerome Doraisamy is a journalist
at Lawyers Weekly and Wellness Daily. For the past three years, Jerome has
acted as a thought leader and advocate for mental health issues in the
Australian legal profession.
Donna Rubbo is a Tax Principal in
the Deloitte Global Employer Services team in Sydney. She has worked as a tax
practitioner for over 25 years. She is married with two children and considers
her family her passion and purpose.





The panel will be facilitated by Donna, with Kathryn and Jerome joined on the day by Judy Sullivan, CTA (PwC).


Expanding on what's covered in the program, what can attendees expect
to learn from your session?
KB: I will be discussing the impact of having breast cancer at age
34 on my work and family life. Hopefully they learn how to support a team
member going through a difficult personal situation.
JD: An emphasis on the importance of individual responsibility and
staying true to one's self, beliefs and ambitions, so as to ensure a tailored,
idiosyncratic approach and strategy can be properly formulated.
DR: As chairperson, I look forward to hearing the stories of the
three people on the panel and help guide the conversation with questions and
comments, if required. Given that the topics to be discussed are quite personal
and sensitive, it is important for me to be empathetic and considerate of the
panel members' feelings and experiences.
What will delegates take away from your session that will help their
clients and/or business?
KB: Understanding how to support their colleagues who are going
through a difficult time in their lives. How to help, what the workplace can
and should be doing at such time.
JD: Hopefully, they will take away anecdotes borne from personal
experience and expert witness which are not only relatable and accessible, but
also help form a better picture for what works and doesn't work when it comes
to putting one's self forward for promotion.
DR: I hope that once delegates hear the stories of the panel
members, it will remind them of how important it is to prioritise their own
health and wellbeing as part of their working life and will take away a few key
tips and ideas on how to manage stress and/or identify that it is time to make
changes of get help.
What do you think it takes to be a great leader?
KB: Supporting those more junior than you to reach their full
potential by encouraging, recommending and sharing knowledge, advice and
contacts.
JD: In the context of professional services, I think a great leader
is one who understands and appreciates not only his or her capacities and
limitations, but also those of the people underneath. Being able to effectively
manage the personal and professional needs of everyone in the team is
fundamental for productivity and success.
KB: Get involved! Join a committee, raise your hand in a meeting,
ask to be involved. Show your interest and doors will open.
JD: Be yourself. Nobody can be a better you than you, and thus your
best chance of success comes from being true to who you are and what you stand
for.
As the profession, and the world around us changes, and digitises, are
there any tips you have for leaders in this brave new world?
KB: Embrace technology because the leaders of tomorrow will demand
it.
JD: Don't be close-minded. Be open to new opportunities and
possibilities, and be willing to have your mind changed.