While prevention is always better than cure, some clients
will inevitably find themselves having to deal with an ATO audit of their SMSF.
Shirley Schaefer (BDO) describes herself as "an auditor by
training, but an SMSF expert by choice."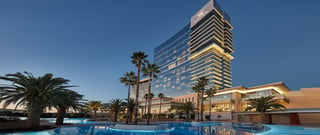 Shirley tells us about some of the areas of focus and blind
spots in this post.
"There are certain trustee behaviours and types of investments
that the ATO considers 'high risk', and ATO interpretations can change
regularly. While this may not be a problem in itself – making sure your trustee
clients get things right is important" she said.
"Some of the biggest issues are in not identifying
contraventions or not realising that SMSF investments may have 'fallen foul' of
the ATO guidelines or SISA requirements.
This is a complex area of law and being able to identify breaches is
important."
Shirley's session will shed light on current SMSF audit
issues, including some practical examples of SMSF horror stories and how to fix
them.
"I'm hoping to provide a practical review of what gets the
ATO's attention and how to keep your clients from 'falling foul' of the ATO.
I'll also cover some practical tips to help get your clients out of the ATO's
sights and what is required to 'fix' contraventions or rectify."
Shirley will also present some practical examples of
Superannuation Industry (Supervision) Act 1993 compliance issues, how to fix
the problems and how to deal with the ATO to get the best outcome.
"Advisers need to be on their toes, since ATO interpretation
can change continually. I'm also going to look at some of the more unusual SMSF
investment categories, including cryptocurrencies, and how the ATO views these
types of investments. Ultimately, I want people to leave with a better
understanding of where the SISA trustee behaviour and trustee investment risks
lie and making sure their clients understand these rules."
Shirley has over 20 years' experience as a Chartered
Accountant and joined the South Australian firm, BDO, in 1994, becoming a
Director in 2001. Appointed BDO's National Partner for Superannuation in 2010,
she is regularly sought after as a speaker for conferences and technical
training sessions.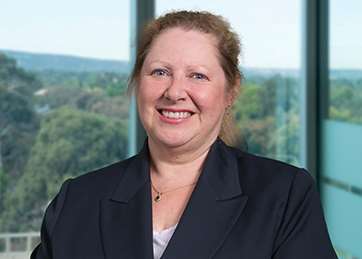 Shirley Schaefer
"My strengths are in compliance and I often call myself a
'professional wet blanket' as I seem to say 'no' to many client requests. Knowing
what SMSFs can and cannot do, particularly in the investment space, is complex
but it is important that client's ask first, after all, it's always easier to
prevent than detect and correct. My passion for education and training extends
not just to my own clients but to other professionals."
The 51st Western Australia State Convention takes place
16-17 August 2018 at Crown Perth.
Featuring 19 sessions over two days, the technical program
places a strong emphasis on the practical, looking at real-world CGT issues,
practical issues in tax and insolvency, taxing goodwill, key issues in
operating overseas, and more, across two dedicated SME and corporate streams.
Find out more about Shirley's session, and the rest of the
program
on our website
.