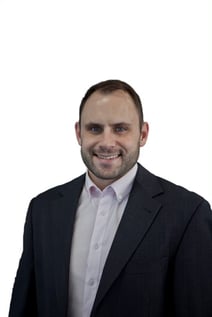 Sam
Loader, the "go-to man" for tax at The Peak Partnership, reveals his
experience completing CTA2B
Advanced and how it has given him more confidence.
We
caught up with Sam Loader; Manager - Business Services at The Peak Partnership
in Queensland.
But first a
brief background of Sam's experience.
I'm a
Chartered Accountant with 15 years' experience in public practice. I grew
up in Hobart and learnt my tax 'chops' at a couple of firms there. My dad
worked at the ATO so I also had an inside on how the other side worked. I
moved from Tasmania to Queensland six years ago to work as a manager for The
Peak Partnership, a mid-size firm in South Brisbane. I've recently moved
back to Tasmania and I'm currently working remotely.
What is the most
valuable aspect of CTA2B Advanced that you have taken away?
The broad topics and material covered were very
relevant to my job as a manager in a public practice firm. It helped
consolidate my knowledge and has made me more confident in giving clients tax
advice. The course is well run and easily understood, and challenging
without being too difficult.
What are some
areas of new confidence?
Part of
my role in the firm has seen me be the go-to man for GST and international tax.
I feel this course has confirmed my prior knowledge and opened my eyes to
several things I wasn't aware of. I'm now more confident giving tax advice
in front of both clients and staff.
Why did you
undertake the course?
I'm a firm believer in the value of ongoing
professional development. The Tax Institute has the reputation of being
the premier provider of tax education in the country, and the course seemed to
be the most relevant for what I do.