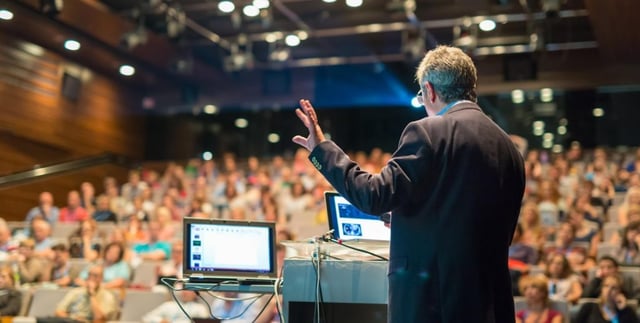 Written by TaxCounsel Pty Ltd
The following points highlight important federal tax developments that occurred during May 2018.
Each month, these developments are considered in more detail in the Taxing Issues column of Taxation in Australia, the Institute's member journal.
2018-19 Budget
The 2018-19 federal Budget, which was handed down by the
Treasurer on 8 May 2018, contained quite a number of taxation proposals. These
included:
Asset write-off threshold

Medicare levy low-income threshold increases

Personal Income Tax Plan

Tax evasion: phoenixing

The corporations and tax laws reforms

Division 7A

Partnerships and CGT small business concessions
access

Trusts: circular distributions

Testamentary trusts

Black economy initiatives, and other changes.
Members can find more information on each in June's journal,
due to land on desks shortly.
SMSF changes
The Minister for Revenue and Financial Services has
announced several initiatives that will expand access to self-managed superannuation
funds, and will make it easier to roll existing superannuation funds into a
self-managed fund.
GST withholding:
purchase of new residential premises
The Commissioner has released a draft law companion ruling
which explains his views on the recent amendments that require a purchaser of
certain types of real property to make a payment to the Commissioner that
represents the GST payable by the vendor (as a consequence of such a payment,
the purchaser then does not have a liability to the vendor for that amount) (LCR
2018/D1).
Rental investment
properties: travel expenditure
A draft law companion ruling issued by the Commissioner
considers the recently enacted amendments that operate to deny a deduction for
travel expenditure incurred by (broadly) an individual or trust in gaining or producing
assessable income from certain uses of residential premises as residential accommodation
(LCR 2018/D2).
Meaning of "directly
in connection with"
The Commissioner has issued a draft determination which
explains his view on the meaning of the expression "directly in connection
with" the supply in s 177DA(1)(a)(ii) ITAA36 (TD 2018/D1).
Service by post
The Federal Court has set aside a windingup order made by a
Registrar of the Court on the basis that evidence adduced by the company (and
that was not before the Registrar) was sufficient to raise a reasonable doubt
about the normal operation of the statutory provisions that govern the time of
service of a document by prepaid post ( DCT
v Josway Hospitality Pty Ltd [2018] FCA 466).
Payment of tax debt
by instalments
The Federal Court has dismissed judicial review proceedings
brought by a director of a company against the Commissioner's decision (under s
255-115 of Sch 1 to the Taxation Administration Act 1953 (Cth)) to refuse an
application by the director to pay by instalments amounts due to the
Commissioner under director penalty notices ( Stojic v DCT [2018] FCA 483).
Tax schemes fail
The Full Federal Court has unanimously dismissed appeals by
a taxpayer from a first instance decision which had held that the Commissioner
had correctly assessed the taxpayer in respect of two amounts derived under
rather complicated schemes; one amount was held to be assessable under what
might be called the ordinary provisions of the income tax law or,
alternatively, under the general anti-avoidance provisions, while the other amount
was held to be assessable by the operation of the general anti-avoidance provisions
( Hart v FCT [2018] FCAFC 61).
CGT relationship
roll-over
The Full Federal Court has by majority allowed appeals from
a decision of McKerracher J in which his Honour had held that CGT marriage or
relationship breakdown roll-over relief applied to the transfer by a
discretionary trust of shares in a public company (Ellison v Sandini Pty Ltd [2018] FCAFC 44). This decision is considered
in more detail in the Tax Tips column of June's issue of the journal.
Written by practitioners for practitioners,
Taxation in Australia
is continually ranked as Australia's leading tax journal.


Published 11 times per year and available exclusively to members in hard copy and digital format, this comprehensive publication features articles with a strong, practical approach to the latest tax issues and professional development.
Members, you can access the latest articles online here.
Not a member? Find out more about the
benefits
membership of The Tax Institute can deliver for your role.