Annette Morgan is a lecturer in the Faculty of Business and Law at Curtin University in
Western Australia. We asked Annette about her career and life.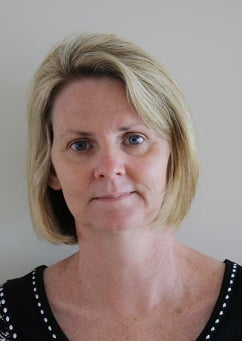 Annette Morgan CTA
Member's name
Annette Morgan CTA
Company
Curtin University
State
Western Australia
Member since
2000
Areas of specialty
SME tax services, tax administration and tax education.
How did you end up in tax?
I ended up in tax completely by accident. I really wanted to be a police officer but apparently I was too short.
I attended secretarial school but luck should have it that my first job was with a small accounting firm in Nedlands, WA. I wasn't suited to the receptionist job I applied for, but they thought I would make a great assistant to the accountants, and from there the passion for tax grew.
So, studies began in earnest, and after many years of working full-time and studying, I achieved my Masters in Taxation and finished my professional years of study as a CPA. This year, I celebrated 30 years in the tax profession and the passion is still as strong as it was on day one.
Your most memorable career moment to date
I am a bit unique in that I wear two hats in my career – one as a tax professional in public practice and another as a university lecturer specialising in teaching tax to undergraduate students.
There have been many memorable events over my 30 years, but the feeling you get when you help a client achieve their goals is amazing, as is witnessing a student having that lightbulb moment when they realise that tax is what they really want to do and just can't wait to get out there and start practising.
Taking students on international and domestic tax study tours and seeing their faces when they enter places they can only dream of attending and meeting and hearing personally from tax royalty never ceases to fill me with joy.
Why are you a member of The Tax Institute?
I am a member of The Tax Institute as it gives a wide variety of materials and resources to keep myself up to date in all aspects of tax.
I enjoy attending the national conference and the WA state conference, from a technical aspect as well as for the opportunity to network with like-minded people and to hear from experts in their fields.
I also treasure the fact that the Institute is an organisation that caters for everyone in the field of tax and contains a mix of all professions that make up the world of tax in Australia and beyond.
How is your membership beneficial to your practice and clients?
The membership is of great benefit to my practice and clients, as well as the students I teach at Curtin University, as my knowledge is always up to date from attendance at CPD events and the weekly TaxVine.
Due to the great networking opportunities that being a member provides, I am also able to draw on those networks to assist the learning activities of students and to seek assistance for my own business should I require some expert advice.
How do you relax?
A good book and an icy-cold glass of coke.
Advice to those entering the profession
Be brave, ask questions and never doubt yourself or your abilities. Ensure that you create and manage your networks as they are the most valuable resources. And never lose the passion for tax.
This article was first published in the October 2017 issue of The Tax Institute's member-only journal, Taxation in Australia.