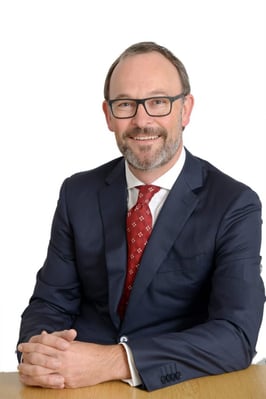 by Noel Rowland *
Through the year, we tend to focus on day-to-day activities and lose sight of the wider picture. The beginning of a new year, however, is a good time to step back, to plan and to ask big questions.
For The Tax Institute, they're questions such as: why are we here, what's our purpose, are we delivering on our vision and mission, are we moving the Institute forward and, if so, for whose benefit?
A tribute to Ken Spence
I was reminded of these questions recently at the retirement dinner for Ken Spence, a legendary figure in Australian tax.
Ken has been a universally respected tax adviser with Ernst & Young, his own firm Shaddick & Spence and, most recently, Greenwoods & Herbert Smith Freehills. He is also a former president of The Tax Institute.
At the dinner, Ken spoke about the influence of the Institute on his career. As I listened, I realised that Ken represents an exemplary example of what the Institute does best.
Early in his career, Ken worked at one of the big accounting firms and wrote an article for The Tax Institute's journal, Taxation in Australia. He saw this as a way of contributing to the tax profession, building his profile and enhancing his career.
He was encouraged by Richard Shaddick, an active Institute member who was then chair of the Technical Committee in Victoria. Richard reviewed Ken's article and, over time, became his mentor.
In fact, sometime after this, Ken and Richard left their respective employers to open what became Australia's leading boutique tax advisory firm, Shaddick & Spence. The Tax Institute had been a catalyst for the relationship between these two gurus of Australian tax and the founding of an influential firm.
Eventually, on Richard's retirement, Ken merged this firm with Greenwoods & Herbert Smith Freehills, led by Andrew Mills, another tax professional Ken knew through his Institute involvement.
Over the years, Ken has written countless articles for Institute publications. He has presented over 100 papers at Institute events. He has represented the Institute on key forums. He has also mentored many young, entry-level tax advisers.
The reasons we exist
Ken's involvement with The Tax Institute reveals the key reasons we exist — to help tax professionals build their skills, expertise and profile, and to provide them with opportunities to contribute.
The Institute has many members who emulate Ken — people who give freely of their time to contribute, so they benefit, other members benefit, the profession benefits and the tax system benefits.
Our education programs help young tax professionals build their skills. We support members with professional development programs and technical information. We provide forums in which they can demonstrate their technical aptitude. We also create many opportunities for networking and presenting.
Member survey
While I'm proud of the work The Tax Institute does to support members, I'm never complacent.
To continue delivering the right products and services in the right areas, and with the right focus, we have to be aware of evolving member needs and preferences.
That's why I encourage all members to complete the survey they will receive in February, which will ask questions relating to your satisfaction with different aspects of the member experience, and what you'd like to see more of as part of your membership.
Technology update
I also thank members for their continuing patience as the Institute continues our major technology project. This includes the implementation of a new customer relationship management capability, which will eventually help us to provide members with better service, more flexible membership offerings and more innovative product packages.
Tax awards
I take this opportunity to congratulate the finalists in the 2017 Tax Adviser of the Year Awards. You can see their names in this issue of the journal.
Each of these impressive tax professionals will receive flights, accommodation and delegate registration to attend the Institute's 2017 National Convention in Adelaide on 15 to 17 March. They will also be presented with framed certificates during the gala dinner, at which the winner in each category will be announced.
* Noel Rowland is Chief Executive Officer of The Tax Institute.