The States' Taxation Conference remains the only national conference covering all State and Territory taxes in one technical program. We spoke to David Marks, QC, CTA, a commercial silk, specialising in tax who will present the session 'The Nature of a State Tax Appeal' on day two of the conference, to be held in Darwin in July.
David tells us that his session will help practitioners 'understand which way to go when setting up an appeal, and how different types of matters need to be set up for appeal differently'. His session will look at the differences in the nature of an appeal from a tribunal, to an appeal panel of the tribunal, from a tribunal, to a court and from a court, to a superior court.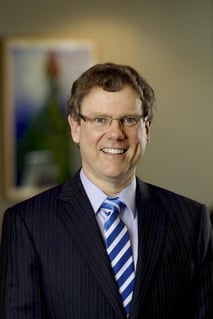 David's session will look at how the basis of appeal may be discerned from the legislation, the difference between the court substituting its own decision, and the court giving directions to the decision maker, as well as providing guidance to the likely participants in these sorts of appeals as to the different approach to evidence or issues that are relevant for these different contexts.
He mentioned that by 'front-ending consideration of where a matter might go, you can negotiate more effectively for your client' and that his session is designed to give delegates 'a new perspective on how to approach matters'.

Affiliated with The Tax Institute since 1991, David sees the States' Taxation Conference as one of those events that is 'required attendance for all in the profession'. Amongst the rest of the program, David is particularly looking forward to Nicholas Clifton, CTA, and Jacqueline Wood, CTA, both of Deloitte and Shaun Pearson of the Department of Treasury and Finance Territory Revenue Office presenting the Cases and Legislation Update.

When he's not knee-deep in tax, David is keen on chess, art and music, and when he is, he appears in Court as a specialist advocate, giving tax advice informed by his appearance practice. He was called to the Bar in 2000, taking silk in 2015, before which he worked in tax with a large firm of solicitors for 10 years. David has appeared for and against the revenue, as well as in the equitable, administrative law and commercial jurisdictions of the State and Federal courts, and in Tribunals.

The 16th Annual States' Taxation Conference takes place 27-29 July 2016 at the Darwin Convention Centre. View the full program on our website.