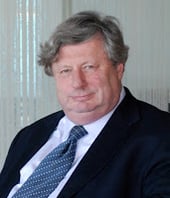 Grant Wardell-Johnson, CTA, is excited to be presenting at what he labels as 'one of the most well-known and best attended tax conferences in Australia', the Financial Services Conference.
Grant is currently a Partner in the Australian Tax Centre at KPMG, which deals with new legislation, consultation, and thought leadership on tax policy. He has been in this position for nearly 3 years and thoroughly enjoy it. Prior to this he was a client service partner in a number of industries and particularly mergers and acquisitions.
Presenting on tax transparency in Australia in two parts, Grant will first be presenting on the conceptual and historical aspects to provoke views on transparency. The second part will deal with the main developments. As many developments domestically are flowing from what is happening internationally, he will also be working with Claudio Cimetta and Mark Konza who will follow this technical session to discuss the international scene.
Attendees of this session will gain an overview of transparency developments, but hopefully reflect on where taxation is heading on disclosures and what it may mean for their organisations or their position as advisers.

If you don't want to miss out on this and many other great technical sessions, check out the brochure for the Financial Services Conference being held on 17-19 February 2016 in Surfers Paradise Marriott Resort & Spa.