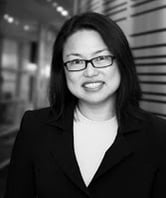 Two of 27 presenters at The Tax Institute's upcoming Financial Services Conference, Vivian Chang, CTA, and
Kos Dimitriou, CTA,
will be speaking on the new Managed Investment Trust (MIT) regime.
We spoke to Vivian about her experience and her upcoming presentation.
A tax partner at Ashurst (formerly known as Blake Dawson), Vivian focuses on the Australian and international tax aspects of corporate and financial services transactions, specialising in the areas of mergers, acquisition and reorganisations, financial products and funds management.
Vivian sees the Financial Services Conference as a 'fantastic event that draws good attendance from the industry and covers topical and relevant issues for a specialised industry'.
Looking at the topic from a legal perspective, Vivian is co-presenting this plenary session with Kos Dimitriou, CTA, of NAB, who will look at things from an industry standpoint. Together they will canvass MIT evolution, key features of the new regime, practical implications and possible product opportunities. Their session will leave delegates with a working understanding of the new attribution MIT regime and how it may affect the development of the funds management industry going forward.
Vivian and Kos's presentation will cover:
a summary of the proposed attribution MIT regime in the draft legislation

how the ATO plans to approach the application of the attribution MIT regime

some of the potential issues that might arise from the new regime.
Vivian tells us she predicts a busy year ahead for practitioners in this space in assessing and deciding on whether or not to enter into the attribution MIT regime and implementing any changes.


If you need some help to get up to speed quickly on the new proposed regime and many other leading topics, join us at the Financial Services Conference being held on 17-19 February 2016 in Surfers Paradise Marriott Resort & Spa.