I have been working at Deloitte since 2007, and in that time I have worked on a variety of clients ranging from Mum and Dad small businesses to large multi-national companies. I was promoted to Client Manager in July 2014, and am enjoying the challenge. I currently work 4 days a week, and have two beautiful daughters. In October 2014 I ran the Melbourne Marathon (42.2km) so I am definitely always up for a challenge!
What does 2015 Tasmanian State Convention mean to you, and more broadly, to the tax industry?
The State Convention is a fantastic way for a large group of like-minded individuals to come together to discuss and learn about important issues in taxation. It is about networking and learning together.
What can attendees expect to take away from your session?
A general tax update – hopefully will give attendees some new knowledge and application.
Which other sessions at the 2015 Tasmanian State Convention are you most interested in attending?
I am looking forward to the GST and Property Development session as I think this will be very relevant to a lot of my clients.
What do you like to do when you're not knee-deep in tax?
I love spending as much time as possible with my family, checking out all the good coffee shops around Launnie, watching my beloved Adelaide Crows, and I also love having a little bit of me-time by going for a run!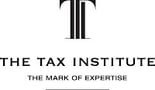 Join us in Hobart for The Tax Institute's 2015 Tasmanian State Convention. It is Tasmania's premier annual taxation event with an outstanding line up of speakers that are sure to educate and stimulate.