I started work with the ATO in 1974 and moved into private legal practice in 1998. Along the way I have had exposure to just about every tax issue there is. The challenge of getting my head around complex tax rules and providing practical advice to clients still gets me out of bed in the morning.
What does 2015 Tasmanian State Convention mean to you, and more broadly, to the tax industry?
The Tassie State Convention is a great opportunity to network with like-minded tax professionals who are keen to develop their technical skills and to share their practical experience through the Tax Institute.
What can attendees expect to take away from your session?
Just as it says on the box, my session will provide some Practical Solutions for Real Life Problems with trusts – with a focus on practical and plain English.
Which other sessions at the 2015 Tasmanian State Convention are you most interested in attending?
It is a great program – two must attend sessions for me are the panel discussion on the realities of being a tax professional, and the keynote address on Doing Business in China. I majored in Chinese language when I was a younger man completing my BA, and I enjoy visiting China and torturing the locals with my rusty language skills and I look forward to hearing Shona's experiences.
What do you like to do when you're not knee-deep in tax?
I enjoy getting to the footy when I am in Melbourne, and taking in some Queensland sunshine when I get the chance. At the moment I am studying Vietnamese, and to the great embarrassment of my wife Jackie, I am also learning to play the Ukulele.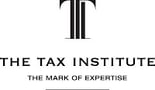 Join us in Hobart for The Tax Institute's 2015 Tasmanian State Convention. It is Tasmania's premier annual taxation event with an outstanding line up of speakers that are sure to educate and stimulate.