Following a career as a teacher, Peter was admitted as a legal practitioner in the ACT in 2002, followed soon after by entry to the practitioners' register of the High Court. That year he began working with ACT Treasury in the Revenue Management Division. As Manager of Objection and Appeals, he is responsible with internal reviews of, and subsequent appeals regarding, tax assessments, first home owner grant decisions and unimproved values of land for rates purposes. He is regularly engaged in policy and legislative reviews of ACT revenue laws. Peter is also the Chair of the ACT Law Society's Government Law Committee.
How long have you been affiliated with The Tax Institute?
I am an occasional attendee The Tax Institute's Annual Conventions.
What is the topic that you are presenting? And what can attendees expect to learn from your session?
State Taxes Legislative Update. attendees can expect to gain an insight into the reasons for legislative change as well as the repercussions of such changes.
What new or hot topics will you cover?
I hope to provide an overview of changes during 2014-15 to each jurisdiction's tax legislation.
How will attending your session help delegates help their clients?
This session will allow delegates to see what causes a State or Territory to review and amended its tax legislation.
Which other sessions at the conference are you most interested in attending?
I'm particularly interested in how the legislatures and courts have responded to reviews of and disputes concerning the major State and Territory taxes.
What do you like to do when you're not knee-deep in tax?
I enjoy my family, good food and wine, home gardening, backyard chickens and being involved with the local legal profession. I'm also an admirer of all things science fiction and an enquirer into how humanity fits within this wonderful universe.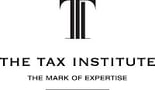 Join us in Canberra for The Tax Institute's 15th Annual States Taxation Conference. With an expert team of leading tax professionals shaping the content and a growing list of delegates who are amongst the best and brightest in the tax profession, the National Convention is undoubtedly the premier taxation conference in Australia.