Anticipating the future education needs of the tax profession — and in light of the government's topical tax discussion paper — we are proud to introduce a new Corporate Tax subject to our education program. This subject provides detailed knowledge and understanding of the tax rules and practical problems involved in the taxation of consolidated corporate groups, and has been designed by tax practitioners at the forefront of this highly specialised area to deliver practical learning with academic rigor. Enrolments close on 1 July 2015 so find out more at taxinstitute.com.au/education.
Study period 2 open for enrolments
The Graduate Diploma of Applied Tax Law, including the new Corporate Tax subject, is now open for enrolments. Subjects commence on 6 July 2015. The CTA1 Foundations, CTA2A Advanced and CTA2B Advanced subjects are again offered as stand-alone for anyone who is looking to meet the Australian taxation law component of the education requirements of the Tax Practitioners Board. To find out more, and to enrol, go to taxinstitute.com.au/education.
2015 events
As we're now almost half-way through the year, we've enjoyed seeing so many of our members, along with many new faces, at the Financial Services Taxation Conference, our National Convention on the Gold Coast, and at numerous other events across the country. We've still got a very full schedule of events coming up in the latter half of 2015, including:
National Infrastructure Conference: covering the many issues that are relevant to the industry, including capital/income distinction in an infrastructure context, key tax issues on privatisations, financing stapled structures, structuring capital contributions tax effectively, and MIT rules in an infrastructure context. Join us in Melbourne on 28 to 29 May;
Private Business Tax Retreat: this event continues to be a unique opportunity for advisers of private business to interact in an environment that allows them to drill down on coalface issues in a manner that ensures they can continue to deliver the high-level advice that clients' rightfully expect. Join us on the Gold Coast on 11 to 12 June for this not-to-be-missed event; and
Annual State Taxation Conference: this year's conference will be held in Canberra on 23 to 24 July and is the only national conference covering all state and territory taxes in one technical program. This year's program includes the Revenue Commissioners' reassessment and refund powers, the current state of the law affecting charities, and much more. Visit our website to find out more about these events and the many others taking place throughout the remainder of 2015.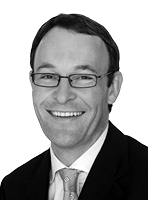 Noel Rowland
The Tax Institute

is Australia's leading professional association in tax. Its 13,000 members include tax agents, accountants and lawyers as well as tax practitioners in corporations, government and academia.