Nick is a barrister at Second Floor Selborne Chambers. Nick's practice involves trial advocacy in a number of areas, with a strong expertise in taxation and revenue law. In this regard, Nick's work has included negotiations with State and Federal tax authorities, objections and appeals from assessments, debt recovery and winding up applications by tax authorities. Nick also can also provide tax advice and assistance in relation to income tax, mergers and acquisitions, corporate reconstructions, international tax, transfer pricing, employee shares, goods and services tax, stamp duty, payroll tax and land tax.
In other areas, Nick has worked on equity and trusts, corporations law, commercial transactions and intellectual property. Nick has provided assistance in areas of general administrative law and migration law. Most recently, Nick has appeared for a plaintiff seeking professional indemnity from a tax adviser.
He has been associated with the Tax Institute since 2002.
What does the NSW Tax Forum mean to you, and more broadly, to the tax industry?
The Tax Forum is the premier tax conference in NSW, on par with The Tax Institute's national conferences. It brings together experts from across the industry, working in different sectors and for different clients. Not only does it cover the newest and hottest topics, but it has a broad reach that deals with areas not ordinarily covered elsewhere.
What is the topic that you are presenting and what can attendees expect to learn?
I'll be presenting on Trusts and Asset Protection – Myth or Fact? Attendees can expect to learn whether trusts are still are useful vehicle for protecting assets. More broadly, what can be done to ensure that a trust structure does protect assets.
What new or hot topics will you cover?
Some relatively recent cases in the family law area, which cause concern.
How will attending your session help delegates help their clients?
Assist clients in providing a rounded view of trust structures and their use.
Which other sessions at the conference are you most interested in attending?
They are all pretty good. I will be interested to see Professor Gordon's views on Ethics, while testamentary trusts are always interesting.
What do you like to do when you're not knee-deep in tax?
Is that possible?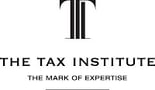 Join us in Sydney for The Tax Institute's NSW 8th Annual Tax Forum. With an expert team of leading tax professionals shaping the content and a growing list of delegates who are amongst the best and brightest in the tax profession, the National Convention is undoubtedly the premier taxation conference in Australia.