This year marks the 30th anniversary of the National Convention and it is set to be bigger and better than ever before.
Recognised as Australia's premier taxation conference, the National Convention is being held at the RACV Royal Pines, Benowa, in Queensland on 18 to 20 March 2015.
As always, the convention has been developed by an expert team, with over 30 sessions addressing the latest tax issues and a program that is technically relevant and practical. It is designed to meet the needs of tax professionals in all industries, at all stages of their career.
Visit taxinstitute.com.au to find out more or to register.
Improve the quality of tax knowledge within your organisation
To ensure the success of your organisation, it is imperative that your employees have sound, up-to-date tax knowledge. The Graduate Diploma of Applied Tax Law will equip them with the skills and knowledge required of tomorrow's tax professional.
strengthening their tax knowledge and honing their skills as tax professionals;
demonstrating to clients that they are serious about tax;
building on their tax knowledge and their ability to apply it to a range of complex situations;
earning a qualification and postnominal, GDATL, that is known for its rigour and high academic standards; and
providing well-informed tax advice confidently.
The first study period for the Graduate Diploma of Applied Tax Law commences on 2 March 2015.
Financial Services Taxation Conference
Join us in Surfers Paradise for the 2015 Financial Services Taxation Conference, taking place on 18 to 20 February. The wide-ranging program covers TOFA, Pt IVA, infrastructure, transfer pricing, and more.
For more information, visit taxinstitute.com.au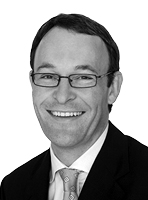 Noel Rowland
The Tax Institute

is Australia's leading professional association in tax. Its 13,000 members include tax agents, accountants and lawyers as well as tax practitioners in corporations, government and academia.