Philip is a barrister practising in state and federal taxation and commercial law. I'm also a member of the Victorian Civil and Administrative Tribunal.
How long have you been affiliated with The Tax Institute?
I have been writing articles and presenting for the Tax Institute and attending seminars since 2003.
What does the National Convention mean to you, and more broadly, to the tax industry?
The National Convention is an opportunity to catch up on developments in the tax law and share ideas with other tax professionals.
What is the topic that you are presenting and what can attendees expect to learn?
I will be covering recent cases and rulings. As well as pure tax cases, I'll also be covering one of my recent High Court cases which had a tax aspect but also has implications for company directors and commercial disputes in general.
Attendees can expect to get an insight into the key cases and rulings from 2014 and, in particular, why they are important for clients.
How will attending your session help delegates help their clients?
My session will look at some of the practical implications of recent case law and rulings and how they will impact on clients' businesses.
Which other sessions at the conference are you most interested in attending?
I'm interested in attending the payroll tax grouping session as I've recently been involved in some payroll tax grouping litigation.
What do you like to do when you're not knee-deep in tax?
At the moment when I'm not knee-deep in tax, I'm knee-deep in nappies looking after my wonderful new daughter.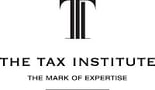 Join us on the Gold Coast for The Tax Institute's 30th National Convention. With an expert team of leading tax professionals shaping the content and a growing list of delegates who are amongst the best and brightest in the tax profession, the National Convention is undoubtedly the premier taxation conference in Australia.