I'd like to take this opportunity to wish you all the very best for the holiday period. I look forward to bringing you more great benefits and opportunities in 2015.
With the year quickly coming to a close, I wish to acknowledge those who have volunteered their time and hard work, both this year and over the last 71 years, to make The Tax Institute the success it is today. In particular, a very big thank you to our committees, volunteers, National Council, and particularly Michael Flynn, 2014 president, for their valuable contributions throughout the year.
Launch your employees' tax career by studying the Graduate Diploma
Since its launch, we have received many enquiries regarding how candidates can secure a career advantage by studying for the Graduate Diploma of Applied Tax Law.
Your employees can join the 2015 program now. Once they have reviewed the Graduate Diploma brochure, key dates and fees, and FAQs, we recommend that they locate their:
current resume; and
academic transcripts.
Then call an expert via 1300 TAX EDU (1300 829 338) to check their eligibility to apply for enrolment into the Graduate Diploma, and discuss how this program
can help them reach their career goals. Find out more and enrol at taxinstitute.com.au/GradDip.
Summer sale on now
Our summer sale includes some great offers on a wide range of books, CPD on DVD titles, and more. Save up to 50% and pick up one of our special CPD on DVD boxset offers, back by popular demand. Visit our website for more information.
Have you downloaded our new app?
The Tax Institute app brings you Taxation in Australia each month on your iPad or Android tablet, alongside a range of great content from The Tax Institute. You'll also find each week's TaxVine in the app, along with your free paper of the month.
Download the app from iTunes or Google Play and discover what's new for yourself.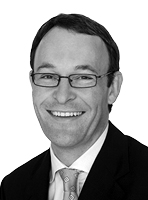 Noel Rowland
The Tax Institute

is Australia's leading professional association in tax. Its 13,000 members include tax agents, accountants and lawyers as well as tax practitioners in corporations, government and academia.