30th National Convention
Recognised as Australia's premier taxation conference, the National Convention is being held at the RACV Royal Pines, Benowa, in Queensland on 18 to 20 March 2015.
This year, the National Convention will celebrate its 30th anniversary and we have much planned for this milestone.
This is the tax profession's key annual event, so why not be part of it?
As always, the convention has been developed by an expert team, with over 30 sessions addressing the latest tax issues and a program that is technically relevant and practical. It is designed to meet the needs of tax professionals in all industries, at all stages of their career.
With a packed social schedule (including everything from networking with like-minded professionals and attending the trade show featuring exclusive offers from our business alliance partners, to attending the gala dinner where we will announce the Tax Adviser of the Year Awards), the National Convention is the must-attend event for tax professionals and the best way to get your CPD on track for 2015.
Visit taxinstitute.com.au to find out more or to register.
Financial Services Taxation Conference
Join us in Surfers Paradise for the 2015 Financial Services Taxation Conference, taking place on 18 to 20 February, at the Marriot Resort and Spa. The wide-ranging program covers TOFA, Pt IVA, infrastructure, transfer pricing, and more.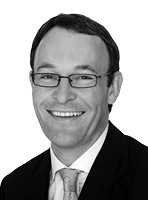 Noel Rowland
The Tax Institute

is Australia's leading professional association in tax. Its 13,000 members include tax agents, accountants and lawyers as well as tax practitioners in corporations, government and academia.