Judy Morris joined the Australian Taxation Office in 2009. Prior to joining the Tax Office, Judy was a Corporate Tax Partner with a large advisory firm. She has also worked as Head of Tax for a large Australian listed group.
How long have you been affiliated with The Tax Institute?
I have been a member of the Tax Institute since 2001.
What does the Financial Services Taxation Conference mean to you, and more broadly, to the tax industry?

The Conference is an important opportunity to hear about issues specifically relevant to financial services and share experiences and perspectives.
What is the topic that you are presenting at the Financial Services Taxation Conference and what can attendees expect to learn?
My colleague James Campbell and I will present on the ATO's Changing Approach to Resolution of Banking and Finance Industry Issues.
Delegates will learn about approaches the ATO is using through its Banking and Finance Strategy for the identification and resolution of key areas of concern. This will include specific practical initiatives in relation to consultation processes and the types of products the ATO is using to provide greater certainty. Delegates will learn what this means for them and how they can participate.
How will attending your session help delegates help their clients?

What delegates learn from our session will help them help their clients to understand how the ATO is approaching and managing key areas of concern through its Banking and Finance Strategy.
Which other sessions at the conference are you most interested in attending
Update on Capital Management Issues
Recent Developments in Thin Capitalisation
Part IVA

What do you like to do when you're not knee-deep in tax?
I like to get out and go bushwalking in summer and cross country skiing in winter.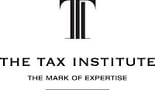 Join us on the Gold Coast for The Tax Institute's 2015 Financial Services Taxation Conference, Australia's leading financial services taxation conference.