Earlier this week, Tax Institute President, Michael Flynn CTA, and Vice-President, Stephen Healey CTA, joined me at the ATO's quarterly National Tax Liaison Group meeting.
At this meeting we discussed issues with the senior leadership of the ATO and Treasury, including:
review of ATO advice and guidance:
exploring the concept of 'enabling' ATO guidance, to facilitate mutual risk mitigation and allow for more useful guidance - sunset clauses, restricted reliance to classes of taxpayers and/or conditions on reliance (such as reporting / attestation requirements);
a project led by the Tax Institute to review and clean-up (initially part of) the existing suite of ATO advice and guidance;

identifying ways to increase timeliness of administrative or policy-based responses – how best to raise the 'on the horizon' issues;
the impact of possible compliance strategies on the ATO/taxpayer relationship and how the profession can foster willing participation;

progress of announced tax measures;
update on Tax White Paper & Federation White Paper;
the latest re the OECD BEPS projects and Forum of Tax Administration;
the Senate Economics References Committee's Inquiry into tax avoidance and aggressive minimisation by corporations;
post-implementation review of the ATO Consultative Model in 2015;
review of effectiveness of current NTLG structure;
confidentiality in consultation; and
red tape reduction initiatives – safe harbours & importance of private sector efforts in reducing its own red tape.
The minutes from this meeting will be published on the ATO website in the coming weeks. I would be pleased to discuss any of the above with interested members; please be in touch via
Tax Policy
.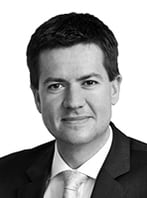 Robert Jeremenko CTA is Senior Tax Counsel of

The Tax Institute

.
The Tax Institute

is Australia's leading professional association in tax. Its 13,000 members include tax agents, accountants and lawyers as well as tax practitioners in corporations, government and academia.