This week the Federal Government announced changes to the tax treatment of employee share schemes. This was part of a wider package called the Industry Innovation and Competitiveness Agenda.


The Government's announcement includes an unravelling of the infamous 2009 tax changes to employee share schemes and this is a welcome move. It will go a long way to addressing the unfair imposition of a significant tax burden on employees. It should also address the significant compliance burden that employers face under the current rules.


However, as members are well aware, the devil is often in the detail, so we look forward to carefully consulting with the Government on draft legislation to ensure that the new rules deliver the intended outcome and serve to improve the tax treatment for both employees and employers. The Tax Institute's submission to Treasury on this matter can be accessed here.


The 2009 tax changes certainly have taken their place in the annals of political history as some of the worst examples of knee-jerk tax policy announcements. We must ensure this week's announced changes are properly developed and implemented.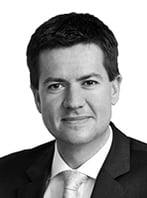 Robert Jeremenko CTA is Senior Tax Counsel of The Tax Institute.
The Tax Institute

is Australia's leading professional association in tax. Its 13,000 members include tax agents, accountants and lawyers as well as tax practitioners in corporations, government and academia.