I am pleased to announce that nominations are now open for the 2nd Annual Tax Adviser of the Year Awards. These awards were launched last year to identify those individuals who are making their mark in the industry and to reward them with a valuable opportunity to highlight their excellence in tax before their peers.


Our 2014 winners were:
The awards will once again be judged by an expert panel that will include industry figures and esteemed members of the profession, and all finalists will be celebrated at our awards ceremony in March.


Entries opened on 1 September and will remain open until 9 December 2014. The full criteria for each category, as well as further information on how to apply or nominate a peer, and information on the 2014 panel and finalists, can be found on our website.


Why not enter the awards or nominate an industry peer? This could be your chance to be recognised by the industry's leading tax luminaries.


There will be four categories in 2014-15, including:
Emerging Tax Star Award;

Tax Adviser of the Year — SME;

Tax Adviser of the Year — Corporate; and

Chartered Tax Adviser of the Year.
Visit here for full category details.


Download our new app


Our brand new app brings you each month's issue of Taxation in Australia on your iPad or Android tablet, alongside a host of great content from The Tax Institute. iPad users, you'll also find each week's TaxVine in the app, along with your free paper of the month. Android users, we're working on a solution to make these features available on your device soon. Download the app from iTunes or Google Play and start discovering what's new for yourself. Existing iPad app users — make sure to tap "update" when prompted on your iPad to update to our new app.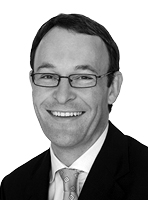 Noel Rowland
The Tax Institute is Australia's leading professional association in tax. Its 13,000 members include tax agents, accountants and lawyers as well as tax practitioners in corporations, government and academia.